Texans deserve affordable and reliable utility service. But high prices and warnings of shortages are triggering anxiety across the state. Uncertainty is neither good for businesses nor households, and unaffordable and unreliable electricity can be dire for many older Texans. Case in point, just 15 months ago 107 Texans aged 60+ died from hypothermia during Winter Storm Uri.

For older Texans it may be particularly difficult to curtail use of electricity because they may spend more time at home and are already using these services minimally. It is especially a challenge to conserve electricity during the summer and core winter months because of the serious threat that extreme temperatures can pose to one's health. Significant savings in utility bills can require major investments in insulation, home repairs, and energy-efficient appliances, which may be beyond the reach of financially limited consumers.
Meanwhile, while electricity prices tend to increase over time, many older Texans remain on fixed incomes that do not keep pace with increases. Too often, older Texans with low incomes must choose between cutting back on energy expenditures and reducing spending for other necessities.

Unable to reduce consumption to cover the cost of utility bills, some older Texans accrue substantial debts to their electric companies. Unpaid bills can mean loss of electric service, which can have dire consequences for older Texans.

What can be done?

There are short and longer term steps older Texans and state leaders can take to reduce electric rate shock and boost the resiliency of utility customers and the electric grid.


First, older Texans should take advantage of rate and program options. Retail Electric Providers may offer an "average" payment plan that spreads out high costs over a year.

Second, low-income customers may qualify for special bill payment assistance and weatherization programs. Low-income households may be eligible through the Comprehensive Energy Assistance Program (CEAP) for additional bill payment assistance. 2-1-1 can help people connect with these resources.

Third, for those who can, reduce energy consumption by raising thermostats to 78 degrees, installing a programmable thermostat, and replacing air conditioning filters. Also, when purchasing new or replacement appliances, choosing the most energy-efficient model can save money over time.

Older Texans would also be wise to prepare for power interruptions by having alternate light (flashlights, candles) and power sources (batteries, generator) available and ready to use. They should develop a plan for emergencies, including having water, prescriptions and non-perishable food available.
State leaders can help older Texans by establishing a standard electricity plan in deregulated areas of the state. This plan would be offered by retail electric providers, in addition to all the other plans in the state's deregulated electric market. This plan would standardize the fine print currently clouding the shopping experience for millions of Texans. The result would allow true apples-to-apples shopping, which would empower Texans of all ages to find their best value. It will lower individual bills and make the market more competitive. Second, state leaders must be more transparent about the potential costs to reforming the electric market.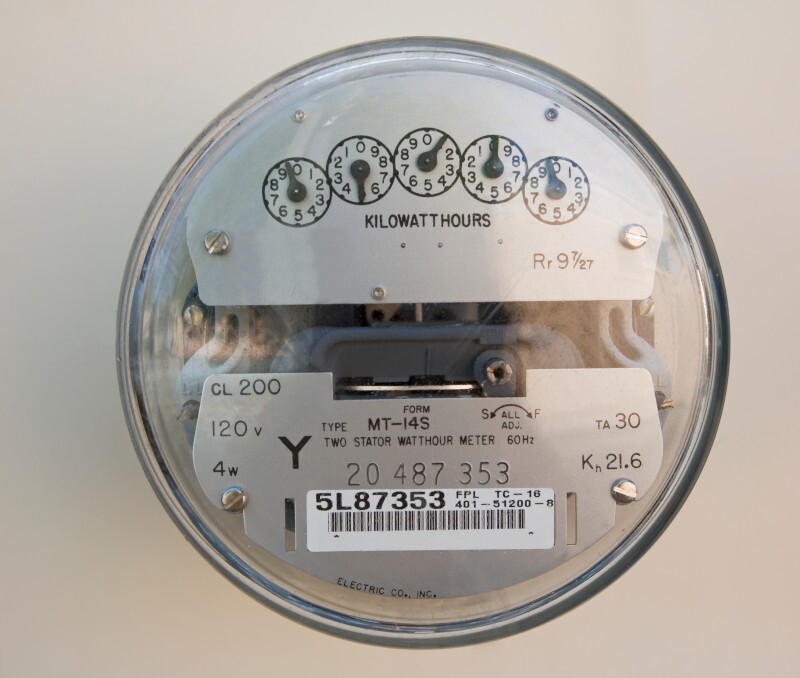 Texans are already on the hook for billions to energy companies to clean up the market failure during Winter Storm Uri. Market reform proposals currently under consideration could add even more to this long-term burden. With 246 deaths, countless scares and inconveniences, Texans deserve a strong voice in any changes considered. A thorough accounting and costing out of actual and potential extra charges to consumers should just be the starting point of the transparency needed going forward. Lastly, state leaders need to get to work to protect the most vulnerable Texans from future power outages. People at high risk of dying from loss of power should have confidence the next hot or cold spell will not jeopardize their lives. Yet current law does nothing to guarantee uninterrupted electric service to medically vulnerable Texans. It doesn't even prioritize them for restoration after an outage.

Texas has the ability to solve big problems. Affordable and reliable electricity can bring enormous benefits to Texas businesses, communities and households. We all have a role to play in achieving this goal. For older Texans, there is much hanging in the balance. With transparency, a fair market and a seat at the decision table, older Texans will continue to show the resiliency, resourcefulness and ingenuity they always have. Now is the time for state leaders that ensure that the electric market and protections are established to help them succeed.

Tim Morstad is an associate state director of advocacy at AARP Texas. Tim works on utility and consumer protection issues for the association. Tim has represented AARP on these issues for more than 15 years.