By Hayley Hervieux, AARP Texas

It's the week before Christmas, and all through the house, the mice are a-stirring. The people are out! The robbers and crooks are thinking quick thoughts—of TVs and stereos, windows and locks. So while you're out celebrating, take extra care. A few simple steps, and you'll be prepared.

At Home
My family is always home for Christmas because my grandparents live in the next town over. But many people go out of town this time of year. If you're traveling for the holidays, it's important to keep your home protected in the meantime.

Consider getting an automatic timer for your lights so it looks like you are home. It doesn't have to be expensive to do the job; with a little research, you can find a decent one for a reasonable price. If you are going to be gone for a long time, consider stopping newspaper delivery so that they don't pile up outside, a sure sign that no one is picking them up.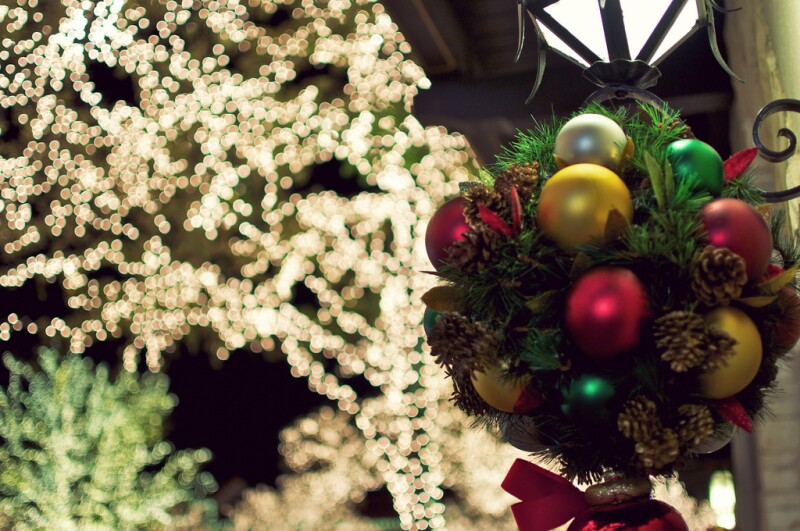 Remove any hidden keys from their secret spots. If you can, let a neighbor or friend know that you will be gone, and ask them to check in on the house occasionally. Make double sure that all windows and doors are locked and secure.

It's better to be safe than sorry: The holidays are a good time to update—or create—your home inventory. Take photos of items, and list descriptions and serial numbers. If something happens, this can help identify stolen items and make insurance claims easier.

While Shopping
Even if you are staying in town, you can't be home all the time. When you are out running errands—especially as it gets dark earlier—consider leaving lights on, or a TV or radio. Make sure doors and windows are locked, and alarm systems are up and running. I may be paranoid, but I always lock my apartment door, even when I am just taking the dog downstairs for a quick potty break. It's just a good habit to get into.

Post-Holiday
Burglars know that many households have new, and often expensive, items in their homes following the December holidays—especially new computers, stereos, TVs, cameras and other electronics.

Don't leave packaging for new equipment out in plain sight. Instead, break down any boxes you are throwing out, put them in garbage bags and place them inside a trash can. Think about keeping broken-down boxes inside—in a garage, for example—until the evening before your regular garbage pick-up.

This applies to old appliances and electronics as well. If you're replacing a TV, don't just dump the old one on the curb. If it still works, you can donate it to a local charity, or give it to a friend or neighbor.

These are just a few things that you can do to keep your home safe over the holidays. AARP also offers more safety tips on this and other topics. And have a safe and happy holiday season!

Photo courtesy John Tornow.