By Hayley Hervieux, AARP Texas

When it comes to safety, I always hear Mom's voice repeating in my head like a mantra: "Don't leave your purse unattended. Never walk alone at night. Always look before you cross the street." Her gentle, chiding tone would remind me just how many things can go wrong on a simple shopping trip.

Sometimes an adult child just has to smile, nod and refrain from rolling her eyes. But with holiday shopping in full swing, maybe it's time for a short refresher course. After all, Mom's turned out to be right more often than not.

Out Shopping
When first traveling on my own, just about everyone I knew warned me about how to keep my things from being stolen. Mom was especially emphatic about keeping my passport safe, but the things in your wallet can be just as valuable. It must have worked; I came home without experiencing any travel woes.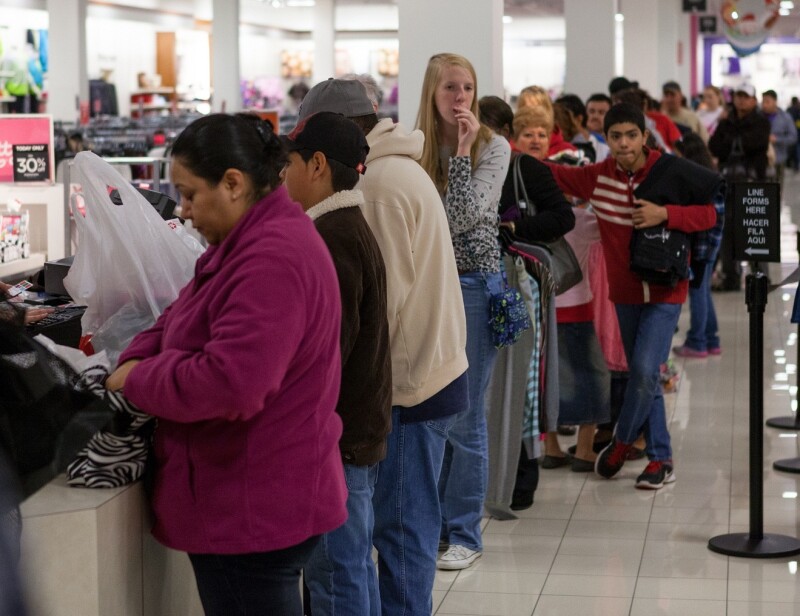 The tips my friends shared apply to shopping near home too. In the familiarity of the holiday rush, it's easy to drop your guard; You're thinking about a thousand things at once and trying to pick out those last-minute gifts at the same time. But a few simple precautions can keep you from being a target for thieves, pickpockets or purse-snatchers.

First of all, slow down. Take the time to look around. It's all in the attitude: Stay alert, and be aware of what's going on around you. The main thing here is body language—if you're alert and paying attention to the people around you, you are much less likely to be a target.

Avoid carrying large amounts of cash; pay with a check or a debit or credit card whenever possible.

Be extra careful with purses and wallets. Carry a purse close to your body, not dangling by the straps. I like to hold onto the front strap as it rests on my shoulder for extra security. Keep your wallet in an inside coat pocket or your front pants pocket.

Don't overburden yourself with packages. If you're using public transportation, keep bags in your lap or at your feet where you can see them.

Your Car
My younger brother's car was recently broken into. The window was smashed, and his backpack and GPS were stolen. There was nothing in the backpack, but a willing thief doesn't know that. He sees a bag, only inches away behind a pane of glass. And it's the holidays, so it's more likely that you will have valuable things in your car.

When you're in the midst of holiday shopping, always remember to lock your vehicle. Store your items out of sight, even bags that are empty. Expensive technology, like a GPS or a satellite radio, are also popular targets. Keep them out of sight in a glove compartment or middle console. Out of sight, out of mind, as they say.

And always take note of your surroundings when you enter and exit the vehicle, especially when you are alone. This time of year, it gets dark early. As a woman, walking alone to my car, I always hear my mother's voice: "Pay attention. Keep your keys out, and if something feels wrong, find help."

These are just a few things that you can do to stay safe over the holidays. AARP also offers more safety tips on this and other topics. And have a safe and happy holiday season!


Photo courtesy Brad Holt.