In recognition of his work during the 2017 Regular Texas Legislative Session, state Sen. Kelly Hancock (R-North Richland Hills) has been presented a Texas Legislative Leadership Award from AARP Texas, a nonpartisan, nonprofit advocacy organization for older Texans.

Hancock, who chairs the Senate Business and Commerce Committee, sponsored major legislation during the regular session to help combat elder financial abuse and surprise medical bills. The bills, backed by AARP, have been signed into law by the governor.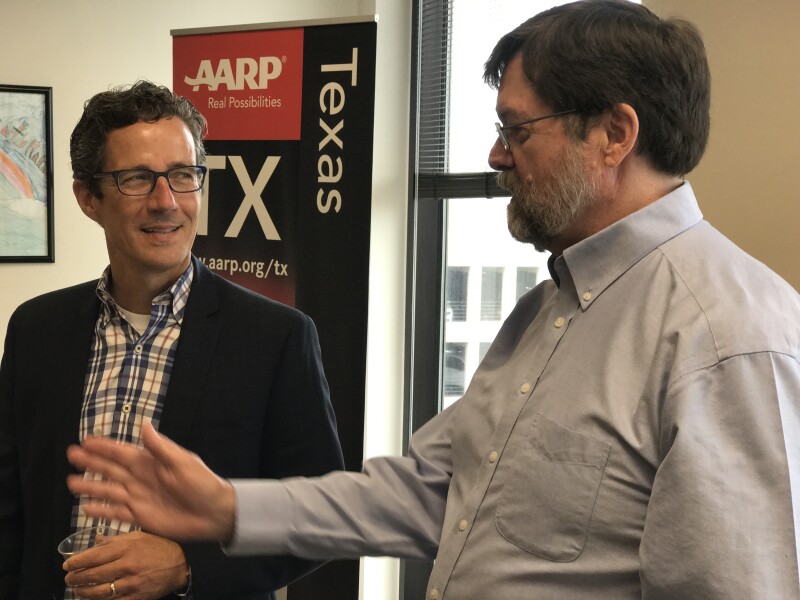 A bill Hancock sponsored in the Senate would improve the reporting of financial exploitation that targets older Texans and gives new tools to banks and securities firms to place a temporary hold on suspicious transactions. The law took effect on Sept. 1.

Under previous Texas law, some banks, credit unions and securities firms would routinely halt transactions on behalf of elderly or disabled clients they suspected were the victims of fraud. The new law gives financial firms greater legal protections when putting a hold on such transactions.

Another Texas law that took effect Sept. 1 as a result of Senator Hancock's work allows patients to use a mediation system to dispute surprise medical bills, including those incurred at freestanding emergency rooms.

"The work of Senator Hancock will help protect older Texans against financial exploitation and give patients more safeguards against surprise medical bills that can drive families into financial hardship," said AARP Texas Director Bob Jackson, who presented the Texas Legislative Leadership Award earlier this week in Austin. "Senator Hancock's championship of these bipartisan-backed measures is greatly appreciated."

Senator Hancock represents Texas Senate District 9, which includes portions of Tarrant and Dallas counties.