FOR THIRTY-FIVE YEARS, they've been together. Sitting with each other in hospitals. Laughing until their sides hurt. Through funerals and festivities, Dixie Everett and Sue Cleveland have remained self-declared "super friends." And now, they've written a book.

Using the joint pen name Meredith Lee, a combination of Sue's and Dixie's middle names, the team published their first mystery novel in 2017. The story of a troubled graduate student who travels abroad, Shrouded details intrigue behind a series of murders connected with the Shroud of Turin.

Far from the caricature of the repressed, shut-in writer, Sue and Dixie are candid and open. On a recent Tuesday, I sat down with the Writers' League of Texas finalists to talk about writing as a team, what it feels like to be self-published at age 60+, and what lies in store for their brainchild, protagonist Crispin Leads.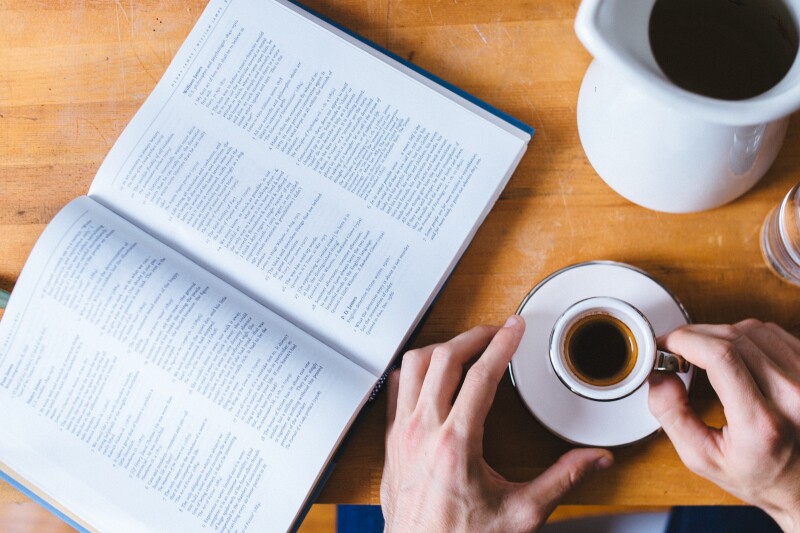 ON AN UNUSUALLY CHILLY MORNING in Austin, the writers behind Meredith Lee and I sat down over coffee. Their effortless storytelling is immediately noticeable. Dixie, a former journalist, describes her life with a balance of sharp wit and gusto. She draws us in by recalling the details of a beautiful painting in Italy that brought her to tears as it reminded her of a terrorist attack she had experienced earlier that week. At the sound of gunfire, a woman had grabbed Dixie and pushed her out of harm's way. The retelling left an impression just as strong as her coffee, which she takes black.

Her counterpart, English-born Sue, is quieter--just one of the contrasts between Dixie and herself. Sue's stories less thematic in plot, focusing more on her choice of words with metaphor embedded throughout. Sue describes "faith versus fanaticism" as a touchstone of the novel and the protagonist, noting that the character is at "a delicious time in life." Sue's coffee, I note, is taken with cream.

Though Shrouded is the team's debut novel, several joint writing projects have been in the works for years. After Dixie's recent retirement, she and Sue zoned in on the novel's completion and publication, the latter of which, as it turns out, has a story of its own.

Check back on Feb. 14 for the next in this four-part series.