Featuring our knowledgeable volunteers is something AARP does well and this month Dr. Ricardo Chapa, a long-time AARP volunteer, represented AARP Texas well on the small screen.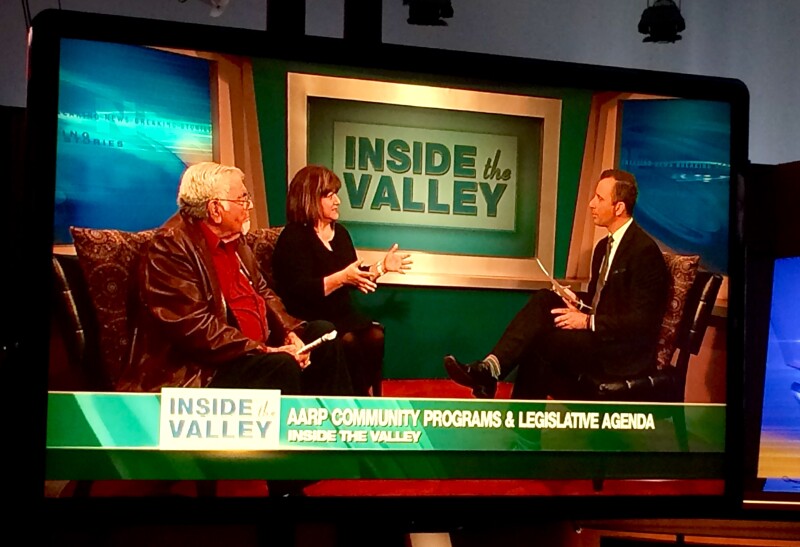 Dr. Chapa appeared on Inside the Valley Sunday, 10 a.m., on March 22, 2015. The 30-minute show, produced by top rated KRGV-TV, highlights Rio Grande Valley (RGV) organizations and events.
During the 8-minute segment, Dr. Chapa and AARP communications staffer Juanita Jimenez-Soto talked about the AARP state legislative agenda as well as various initiatives available to the 50+ community.
The show already aired, but it is being featured on the station's website.
Dr. Chapa is no stranger to media and outreach. The long-time retired educator and recipient of the Purple Heart is often sought after to speak about veterans rights and events.
He has transformed his wealth of knowledge about veterans and their rights, education and Texas Legislature has made him a stand-out volunteer for AARP in the Rio Grande Valley.