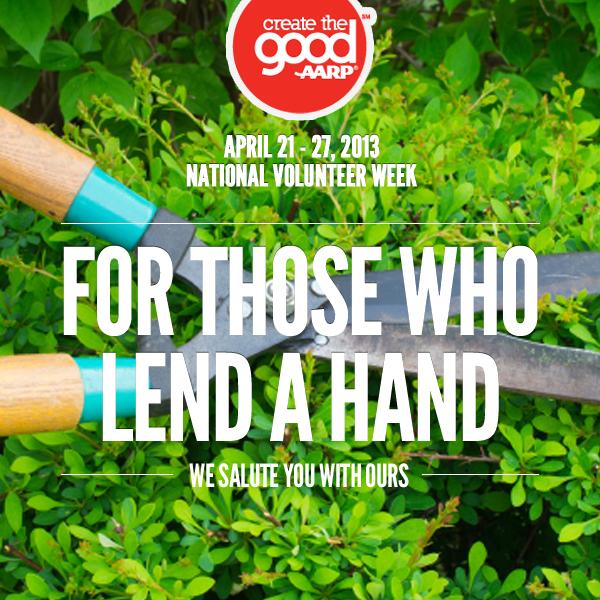 This year, April 21-27, has been designated as National Volunteer Appreciation Week across the United States. It is a time to honor those who give back to their communities in ways both big and small, and do so without the expectation of reward or recognition.

At AARP, volunteers are the foundation of the work we do - whether it be teaching safe driving, helping with tax returns, collecting food for the hungry, or influencing elected officials in state capitols all across the country. Invariably, when we shine the light on all this good work, folks tend to deflect the praise and simply say it was something needed and they had the ability to help out.

These gestures of humility and humanity exemplify the spirit of AARP's founder, Dr. Ethel Percy Andrus, and here in Wisconsin we are fortunate to have a strong and passionate volunteer corps dedicated to the same motto by which Dr. Andrus lived her life, "To serve, not to be served."

From all of us here at AARP Wisconsin, you have our sincerest gratitude and appreciation for the work you do on behalf of AARP to strengthen our communities across this great state.

- Sam Wilson, State Director

Do you know an extraordinary volunteer age 50+? Show your appreciation by nominating him or her for the 2013 AARP Wisconsin Andrus Award for Community Service .