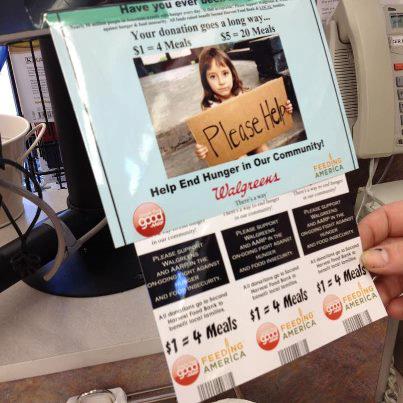 You donated $25,000 at Walgreens stores during AARP
Days of Service
to help the hungry.
That's enough to provide at least 100,000 meals for our needy neighbors, because food banks can turn each $1 into four or more meals.

During November, oversized checks of $5,000 were being presented to each of Tennessee's five Feeding America food banks by AARP volunteers and Walgreens staff.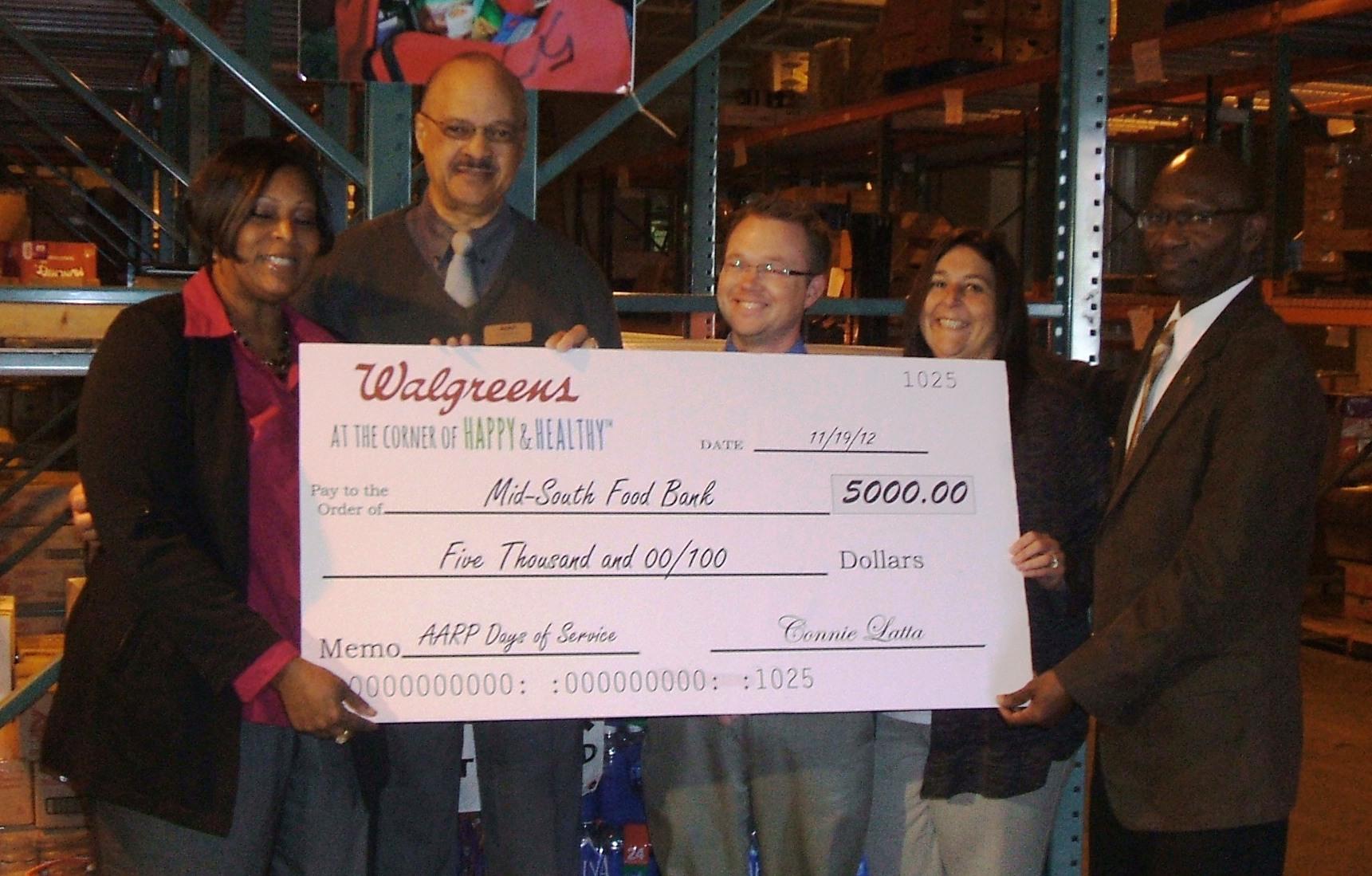 "We wanted to present the checks this week in hopes of convincing more Tennesseans to help their neighbors during the holidays, a particularly difficult time for families who are struggling to put food on the table," said AARP Tennessee State President Cleophes Owens, who was at the Mid-South Food Bank presentation in Memphis.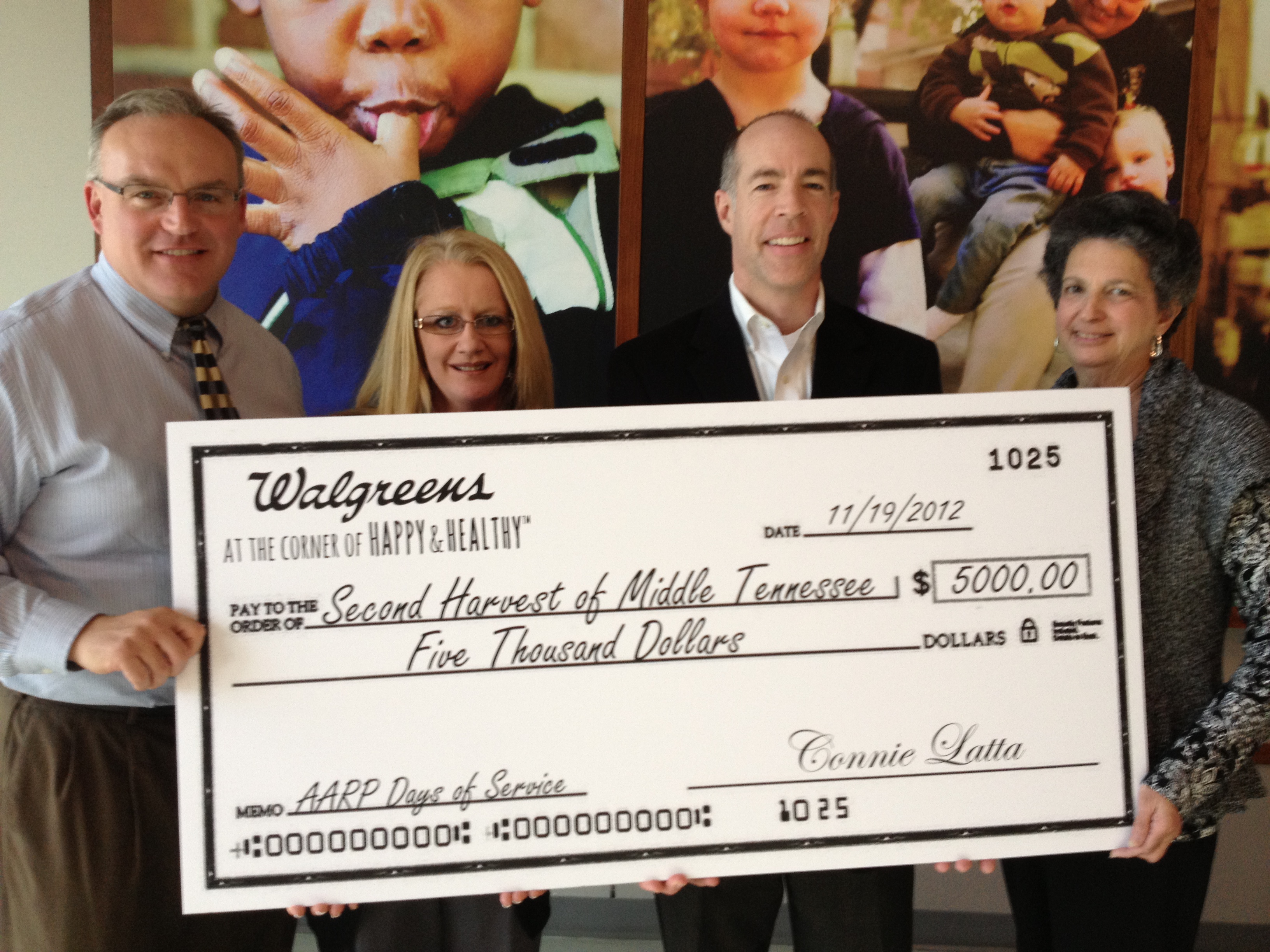 According to
USDA
, an estimated 49 million Americans are at risk of hunger, including nearly 14 million children and some 9 million people age 50 and older.
Tennessee has one of the highest rates of food hardship in the country, ranking ninth, according to the
Food Research and Action Center
. Nearly 23 percent of residents reported having trouble putting food on the table.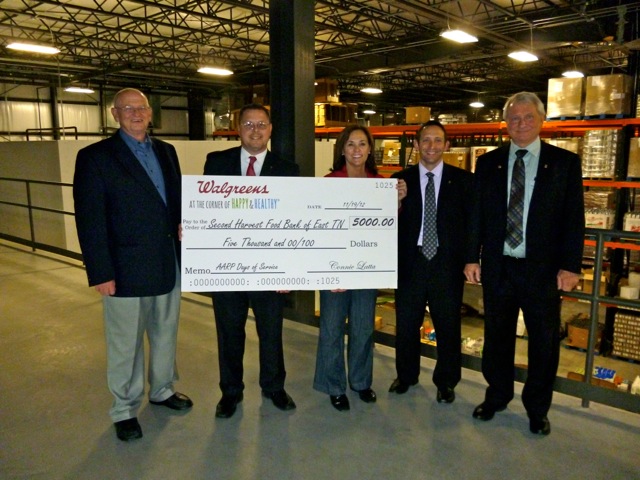 "We know that hunger doesn't take off for the holidays," said Connie Latta, Tennessee Market Vice President for Walgreens.
"We encourage you to consider a gift this holiday season to your local Feeding America food banks. As you join with those you love this week to give thanks, please remember those less fortunate Tennesseans who need our assistance."
Tennessee's five Feeding America food banks provide 50 million meals each year to food pantries, soup kitchens, shelters and other community agencies across the state, said Rhonda Chafin, executive director for
Second Harvest of Northeast Tennessee
.
"We're grateful for the generosity of Tennesseans and for our partnership with AARP and Walgreens. There's a growing need for emergency food assistance across the state and we need all the help we can get to meet it," Chafin said.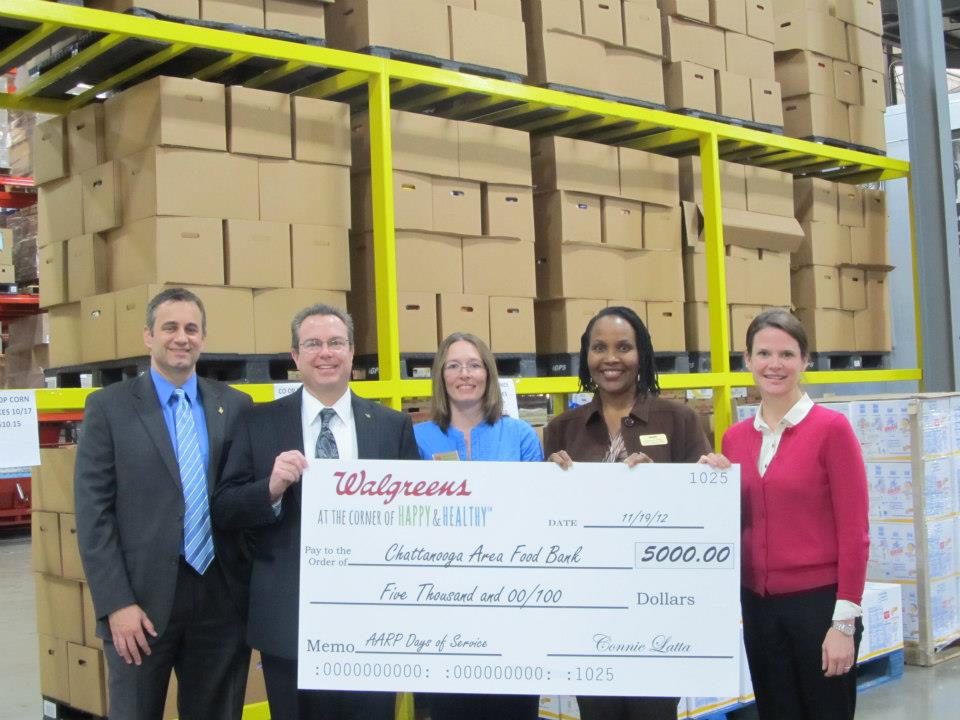 To keep up to date with all that AARP Tennessee volunteers are doing, follow us on Facebook and on Twitter.