By Phil Zarlengo, AARP Volunteer Transitions alumni coordinator and former AARP Board chair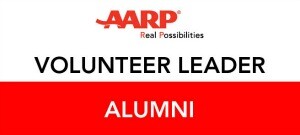 AARP's presence in states has shifted over the years. Initially, the face of AARP was seen in states and local communities through our volunteers and Chapters. In 2002, the last of AARP's state offices opened and, while volunteers continued to play a key role, state staff took the lead in designing and executing state-based activities.

We are now seeing a surge in states that are finding a new balance between staff and volunteer-led efforts. The Office of Volunteer Engagement (OVE) is driving that change and encouraging states to embrace the strengths found in volunteer-led teams. Working with state staff and volunteers, OVE has crafted the "AARP Way" of volunteer engagement. You'll see the "AARP Way" shine when volunteer leaders are cultivated and serve as full partners in building and carrying out a state's plan.

OVE is working with AARP's state offices to uncover the volunteer leadership needed to propel its work on age-friendly communities, caregiving, the Fraud Watch Network and advocacy. The "AARP Way" is also spotlighted through the Community Leadership Academy where a staff member and a volunteer work together to build sustainable volunteer teams. OVE is also providing new state staff with an intensive skill-building session to polish and strengthen the skills needed for staff to confidently invite volunteers to lead projects. And we're working to engage our exceptional volunteer leader alumni in new and meaningful ways.

It's great to see the "AARP Way" of volunteer engagement take hold in a way that honors the skills and interests of AARP's volunteers.