Hey blog readers! It's Heather Heppner with the AARP Illinois communications team back again with more information about the new health care law and how it will impact you and your family. This week, I'm focusing on how the new law impacts Medicare Part D.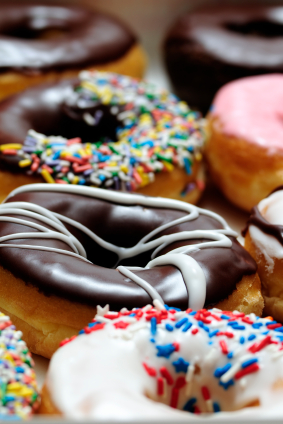 If you have a Medicare Part D prescription drug plan, you're probably familiar with the " doughnut hole" - the coverage gap in your Part D plan where you pay the entire cost of your prescription drugs (plus your premium). Some of you may have drug costs that are low enough that you never fall into doughnut hole....at least not right now. Others of you have drug costs that are so high that you eventually come out of the coverage gap and Medicare pays for your drugs again (what is called " catastrophic coverage"). But there are many out there who fall into the doughnut hole every year - some who simply can't afford the cost of their prescription drugs and stop taking their medications once they hit the coverage gap. The good news is that help is on the way! The new health care law gradually closes the Part D doughnut hole until the coverage gap disappears in 2020. You're probably thinking, " That's great, but 2020 is a long ways away. How does this help me now?" Good question! Here's a breakdown of the discounts you will receive for brand-name and generic prescriptions in the years leading up to 2020.

2013: 52.5% on brand name drugs; 21% on generics


2014: 52.5% on brand name drugs; 28% of generics

2015: 55% on brand name drugs; 35% on generics

2016: 55% on brand name drugs; 42% on generics

2017: 60% on brand name drugs; 49% on generics

2018: 65% on brand name drugs; 56% on generics

2019: 70% on brand name drugs; 63% on generics

In 2020, you will still be responsible for paying your premiums and deductibles, as well as 25% of your prescription drug costs until you reach catastrophic coverage. If your costs exceed the catastrophic coverage level, you will only be responsible for 5% of your prescription drug costs for the rest of the year.

Info overload? Let's break it down a bit by answering some frequently asked questions.

Q. What is the Medicare Part D doughnut hole?

A. Some Medicare Part D plans have a coverage gap, also known as the doughnut hole. This means that, after you and your drug plan have spent a certain amount of money for covered drugs, you may have to pay for your prescription drugs up to a certain limit. As a result of the new health care law, you now get a discount on brand-name and generic prescription drugs while you are in the Medicare Part D doughnut hole. Exactly how much you pay out of pocket varies widely depending on the Part D plan that you are in and the price your plan has negotiated with the companies that manufacture your drugs. These discounts will increase until 2020 when the coverage gap disappears.

Q. How will I know if I've reached the coverage gap?

A. Every month that you fill a prescription, your Medicare Part D drug plan mails you an Explanation of Benefits (EOB). The EOB tells you how much you have spent on Medicare Part D covered prescription drugs. it also tells you if you've reached the coverage gap.

Q. How does the discount work while I'm in the coverage gap?

A. Once you reach the doughnut hole, you automatically get a discount on your prescription drugs at the time you buy them. The discount is applied to the price that your Part D plan has negotiated. You still need to pay any pharmacy fees, or dispensing fees, when you fill your prescription. These dispensing fees are not included in your discount for brand-name drugs, but are included when figuring the discount for generic drugs. In addition, the full price of brand-name drugs, including the dispensing fee, will count toward the amount you need to qualify for catastrophic coverage. For generic drugs, the discounted amount you pay will count towards getting you out of the coverage gap.

Q. Will I get a discount on all Medicare-covered brand-name prescription drugs?

A. If a drug company has signed an agreement to participate in the Medicare Part D discount program, all of the Medicare-covered Part D brand-name drugs they make are covered during the coverage gap for that calendar year. This includes prescription drugs on the plan's list of covered drugs and those covered through an appeal.

Q. Do I still get the discount if I have insurance other than Medicare?

A. You can only get the discount if Medicare Part D pays first for your prescription drugs. If your other insurance coverage pays second, you other insurance coverage will pay after the discount has been applied.

ADDITIONAL RESOURCES:

Check out AARP's doughnut hole calculator. This nifty tool will help identify if (and when) you may be at risk of falling into the coverage gap.
Don't have a Part D plan? Find out more about Medicare Part D prescription drug coverage here.


Until next week.....be healthy!

~Heather