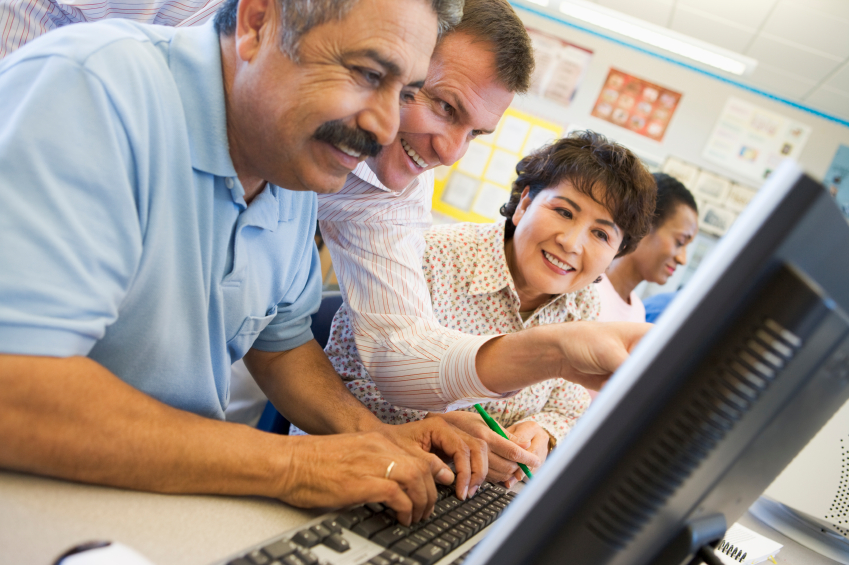 Tallahasseeans, here's your chance to get social media savvy. Learn how to connect with your children and grandchildren on Facebook, Twitter, email and other digital communication pathways. The Tallahassee Senior Center will hold a series of classes to help older adults connect with friends and family through social communication … and they're free!

These classes are part of a research effort by Jaclyn Williams, a doctoral candidate at the Florida State University College of Social Work. Jaclyn's research focuses on how to improve social connectivity between older adults and their family and friends. "As communication technology becomes bigger and bigger, so does the gap between the people who can and cannot use it. I want to help lonely older adults build relationships with their communities," she said. Jaclyn's research is largely inspired by her great aunt who, living alone at age 102, thrives through her social communication with her friends and family.

Knowing how to connect with others online could help save older adults from loneliness and social isolation, both of which raise a person's risk of poor health or even death. Social isolation has been linked to higher blood pressure, more susceptibility to flu and other infectious diseases, loss of impulse control (not being able to resist unhealthy foods or behaviors, for example), and earlier onset of dementia.

There are two segments to choose from: Jan. 4-14 or Jan. 19-28. Each class will last a two hours and cover one of five major types of computer communication, from social media platforms Twitter and Facebook to more direct forms such as email, instant messaging, and video chat. Participants will also receive a lesson on how to practice internet safety.

Interested participants will not be able to choose which of the two sections they wish to attend, but they will be able to choose within a range of times during the day, from 9:30 a.m. to 5:30 p.m. This is not an introduction to computers class.

To register, contact Jaclyn Williams at (305)-588-6159 or jmw03u@my.fsu.edu.