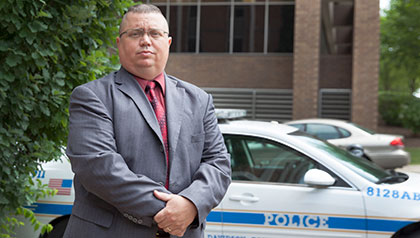 By Sheila Burke

When Nell Tays got a phone call telling her she had won $18.5 million in a drawing, all she could think about, she said, was helping her 2-year-old granddaughter get surgery to repair a cleft palate.

But the 76-year-old Murfreesboro resident was told she would have to pay $55,000 upfront to avoid paying taxes on the winnings.

So Tays, who retired from the University of Tennessee after spending 12 years helping small businesses get federal contracts, paid the money and then some. In all, she said, she's taken out loans and paid more than $100,000. She never saw any winnings.

"I have nothing left," she said. "They have taken everything from me."

The size of the scam in Tays' case is unusual, but she is not alone. The Federal Trade Commission has estimated that more than 25 million adults were victims of consumer fraud in 2011. Many of them were older Americans who lost money in Internet scams, sweepstakes cons and phony offers of mortgage relief. Almost a third of the victims were targeted online, the survey found.

That's why AARP has launched its Fraud Watch Network, and Tennessee is a participating state.

Outsmarting the crooks
"We in Tennessee know that criminals who focus on scamming folks are very smart," said Rebecca Kelly, state director of AARP Tennessee. "AARP wants to ensure that older Tennesseans and their families are equipped with information so they can be ready for the criminals."

The AARP Fraud Watch Network provides access to experts, including law enforcement, who can help older people spot fraud and identity theft, and avoid becoming a victim.

You can receive alerts and warnings about the latest scams, and information about how con artists target their victims, by going to aarp.org/fraudwatchnetwork.

To volunteer for the program and help educate friends and family on ways to spot and avoid fraud and identity theft, email tnaarp@aarp.org or call 866-295-7274 toll-free.

One way scammers got the money out of Nell Tays was by making her feel guilty about her grandchild. "He said, 'Don't tell me you're not going to help your little granddaughter,'" she recalled one of the callers saying.

Con artists tend to target older people and will often play on their emotions, said Sgt. Patrick Shea of the Metropolitan Nashville Police Department's Fraud Unit.

Scammers will offer special deals on medical equipment to get your Social Security number, and they are adept at preying on people who are isolated and vulnerable.

In one scam that's been popping up, Shea said, a con artist calls an older adult pretending to be a grandchild who needs help. He described one call: "Hey, Grandma, I'm in Mexico on spring break and I've been arrested, and can you send some money? Please don't tell Dad."

Sometimes the scammers pretend to be police or some other authority figure and demand money.

According to Tays, after she told the scammers that she would no longer send money, a man telephoned her and said he was with the FBI and would have her arrested if she didn't pay.

"They'll make you think you're in trouble if you don't act immediately," Shea said. The smart thing to do, he said, would be to hang up and call the local police.

After everything she's been through, Tays said, she wants to share her story to help others avoid becoming a fraud victim.
Sheila Burke is a writer living in Nashville.