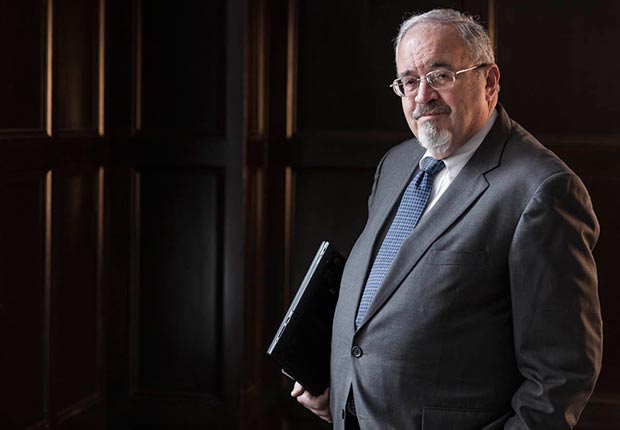 By Hollie Deese

After working on health insurance issues as an AARP volunteer, Alan Marx, a Nashville lawyer, was looking for another opportunity to use his experience helping others. He began writing a blog on consumer issues and soon realized that older Tennesseans were especially vulnerable to scams and dubious deals.

"I've covered a lot of topics, ranging from reverse mortgages to travel scams," said Marx, 72. He talks about how he was victimized on a trip to Hungary two years ago by con men claiming to be police officers, warning that distracted travelers can be caught by surprise far too easily.

According to the FBI, older adults are often targeted by con artists because they are likely to have good credit and own their own home and are reluctant to report a scam out of embarrassment or shame. They often are more trusting in general because of the era in which they were raised.

"Today's seniors grew up at a time when they were trained to be more polite, more willing to listen," Marx said. "When they get a phone call and somebody starts showing an interest in them, and telling them about this great new item that could help them, I don't think that it's in their nature to simply say, 'No thanks, goodbye,' and hang up."

Marx said investments and offers that aren't always all bad are the hardest to deal with.

He cited a reverse mortgage company that hired Fred Thompson, the popular Tennessee politician and actor who died last year, as a spokesman to appeal to older adults across the state. But some uses of reverse mortgages can be harmful, Marx said.

"There certainly is a need for reverse mortgages, and for some people it probably is useful," he said. "But it could really burn a senior who wasn't careful. If a husband and wife live in a house but the title is in the name of the husband, and the husband is the one who gets the reverse mortgage and he dies, the wife either has got to pay it off or lose the house."

He added: "If it's something that might be good, but only if you're really careful, that's more complicated for seniors. Being a senior, it's complicated for me."

Get alerts online
Rebecca Kelly, state director of AARP Tennessee, said expanding the online AARP Fraud Watch Network, a free program that advises older people on how to protect themselves from scams, is one of the organization's top priorities this year. More than 3,000 people in the state signed up last year at aarp.org/fraudwatch, and Kelly hopes to at least double that number in 2016.

As more people and law enforcement authorities across the state report specific scams they have encountered, the better the online resource works. Residents can search for scams by zip code or simply get general tips about how to keep themselves safe, like always taking their receipt at a gas station, or asking a person who calls you more questions than if you had initiated the call.

"People are hungry for information, and we believe that if we can alert people to the latest versions of frauds and scams, we have a chance of fighting them," Kelly said. "The more educated folks are, the better prepared they feel to combat criminals regardless of where they are—on the computer, on the telephone or in a parking garage."

Kelly said Marx and other volunteers will be spreading the word about the Fraud Watch Network and educational opportunities. They are using social media, tele-town halls and panel discussions. AARP also works in partnership with the Tennessee Association of Chiefs of Police.

"Unfortunately, criminals and con artists are very smart people," Kelly said. "We're trying to be as smart as they are and making people aware and alert. We're trying not to scare people. We're trying to educate them on how to be alert."

For more information online, go to aarp.org/fraudwatchnetwork. To host a panel discussion, email tnaarp@aarp.org or call 866-295-7274 toll-free.

Hollie Deese is a writer living in Gallatin, Tenn.