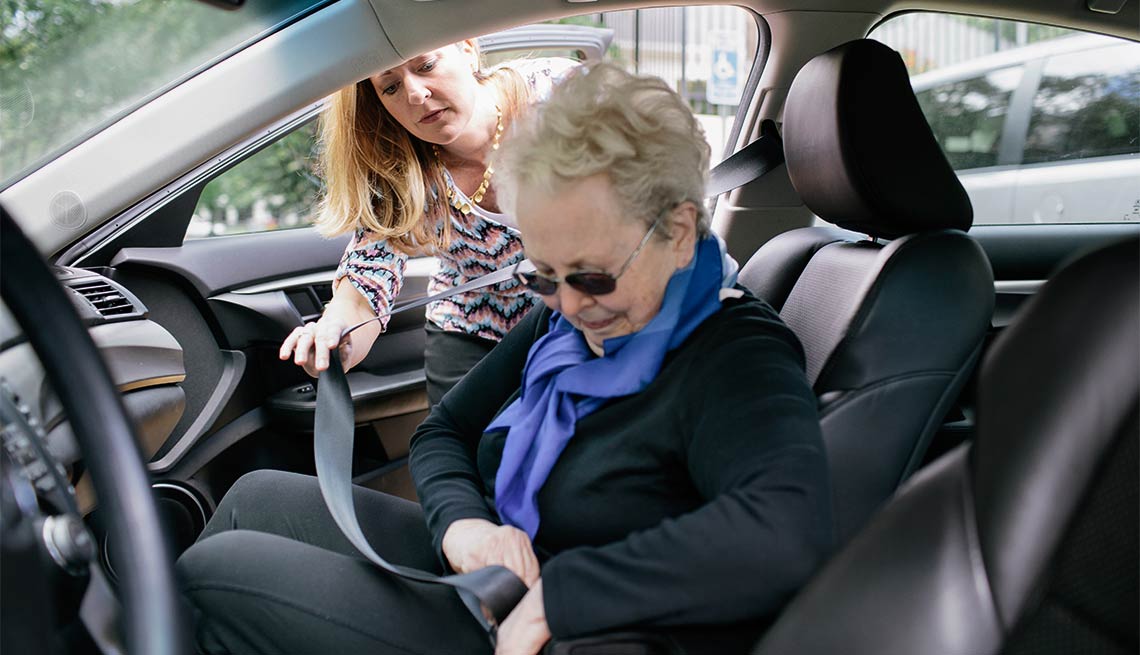 By Sue Lindsey

Rodman Jenkins has his groceries and many of his medicines delivered, but the Reston resident, 86, uses a walker and needs help getting to medical appointments and running his errands.

Jenkins makes use of a transportation service started in July by Fairfax County's Reston Community Center. Volunteers who drive their own vehicles have taken him for free to several appointments.

"The rides I got were quite satisfactory," said Jenkins, who lives alone and also has received rides regularly from members of his church and a neighbor.

The Reston service was launched with the support of an organization called NV Rides, which coordinates transportation programs for nondriving older adults in Northern Virginia, according to Karen Brutsché, director of the community center's 55+ Program.

It's one of the door-to-door ride services cropping up throughout Virginia. Most are free, and the programs operate with a mix of local, state and federal funds.

MedTran, in the Peninsula area, also uses volunteer drivers. Programs in Fredericksburg and Roa­noke pay for drivers. NV Rides, a year old, is a collaboration between Fairfax County, which provided a grant for two years, and the Jewish Council for the Aging of Greater Washington. The Jewish Community Center of Northern Virginia runs the program.

So far, NV Rides is working with five organizations, providing computer software and training that enable volunteer drivers to do their own scheduling of rides, said Jennifer Kanarek, program manager. In addition, she said, it pays for background checks for drivers and helps with volunteer recruitment.

In the program's first year, 177 volunteer drivers provided 3,795 rides and logged 21,750 miles, according to NV Rides. Kanarek hopes to expand NV Rides and eventually have drivers who could serve nearby programs that need volunteers.

Demand for volunteers
The Shepherd's Center of McLean-Arlington-Falls Church, funded by private donations, has had a free transportation program since 2006. It has grown since its affiliation with NV Rides last year, said Tom Eversole, a board member and the center's treasurer. He said the program has added 61 clients since last year and has 25 drivers who serve about 200 people.

"It makes it easier for new riders to find us," Eversole said. "We keep hoping it will open the door for new volunteers."

A need for volunteer drivers is a common theme among transportation programs throughout Virginia, and AARP Virginia has helped by conducting recruitment efforts among its members, said Amber Nightingale Sultane, associate state director for community outreach.

In Fredericksburg, Mobility Options pays seven part-time drivers who transport residents 60 and older, as well as people with disabilities and those with low incomes. Riders are charged $4 for most round trips. Go to raaa16.org for information.

In Roanoke, the Vital Transportation Services program of the Local Office on Aging contracts with taxis to take older residents to medical appointments, pharmacies and grocery stores. Coordinator Elaine Engleman said riders are asked to make a donation for the service. For information, go to loaa.org.

One goal of these programs is to lessen isolation for older people who live on their own and no longer drive. Kanarek would like to expand NV Rides to take clients to social and family events. But any contact with volunteers can make a difference.

In the Peninsula area, Larry Spence, of Hampton, has been driving three mornings a week for MedTran for three years.

"I've taken over 200 people, and I've never had a cross word, an argument or anything with any of them," said Spence, 76, who waits while riders go to appointments. "We laugh and we have a good time."

Need a ride or want to volunteer? In Northern Virginia, go to nvrides.org or call 703-537-3071. In the Peninsula, check paainc.org.

Sue Lindsey is a writer living in Roanoke.