We've all heard the adage: it's a small world. But it's not often that we get to see how small it truly is. Monday, August 14 was Veteran's Day at the Iowa State Fair. Veterans and their families were honored with discounted admission, a parade, and Veteran-focused activities. AARP Iowa hosted a Veterans Experience booth.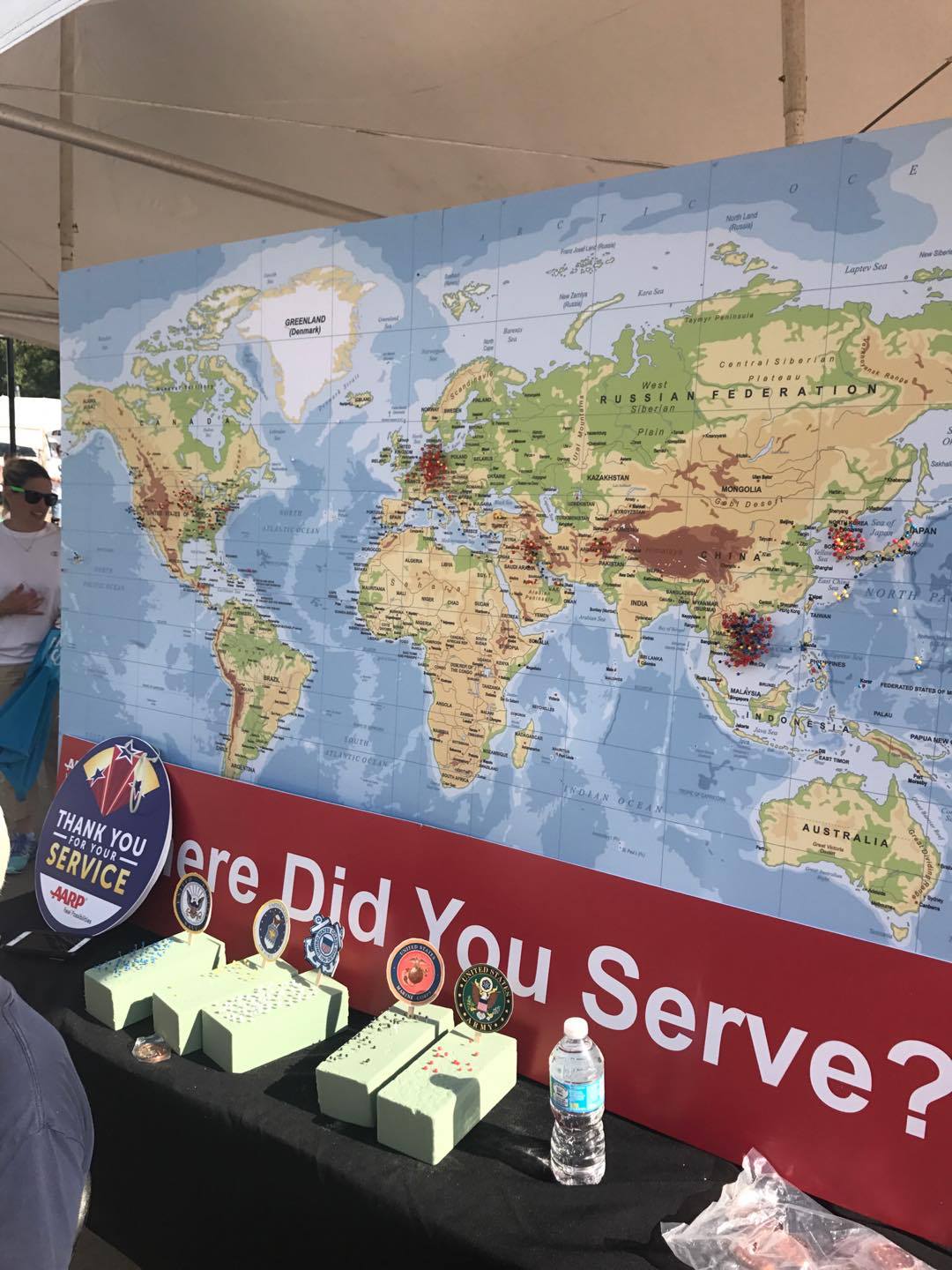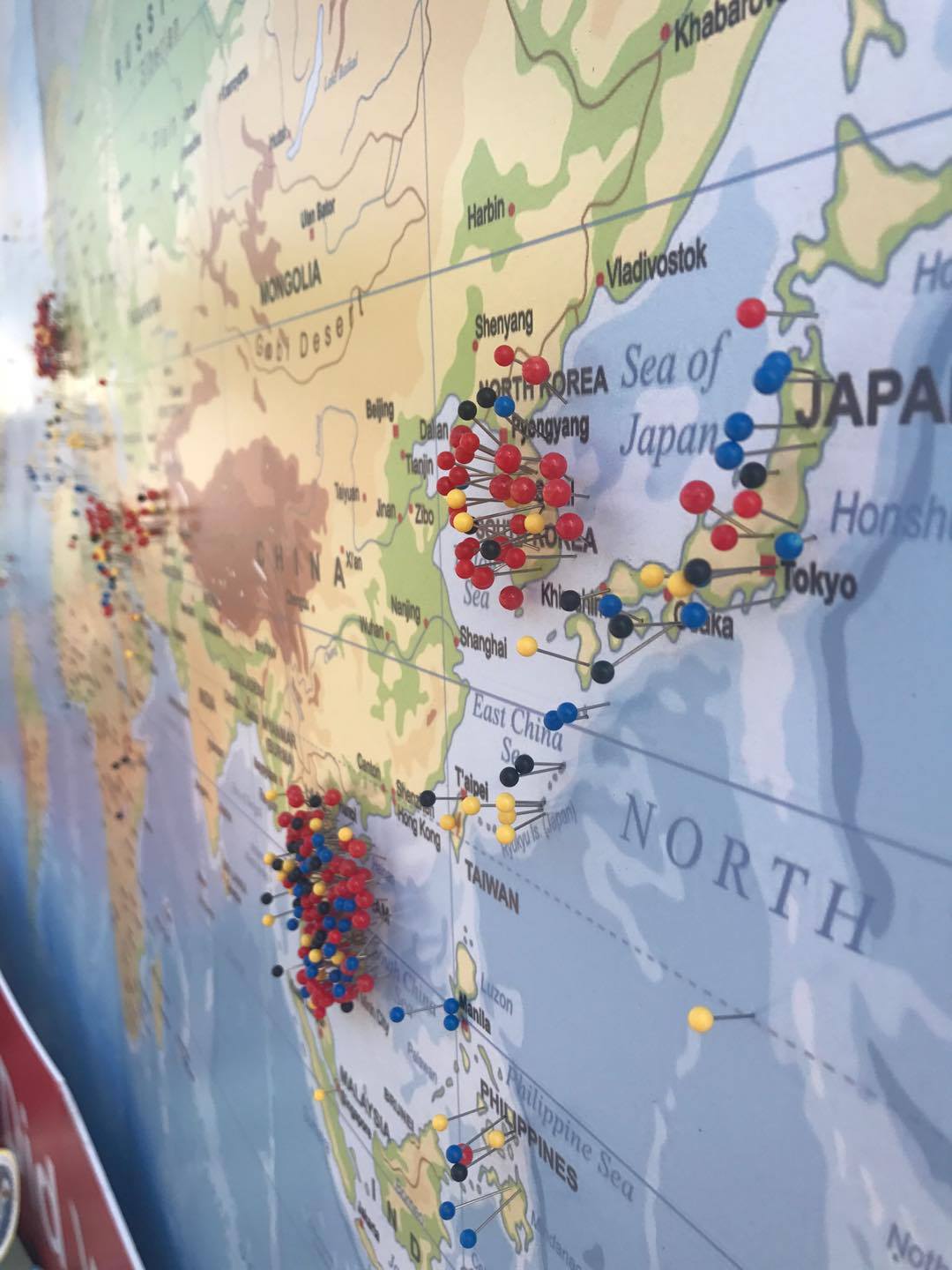 Veterans were invited to share where they served by placing a pin in a world map. As the day went on, the AARP Iowa staff heard moving stories and met some of America's heroes. And those heroes got to see what they might have already known, the connections between vets runs deep. Iowans have served worldwide, from Guam to Antarctica.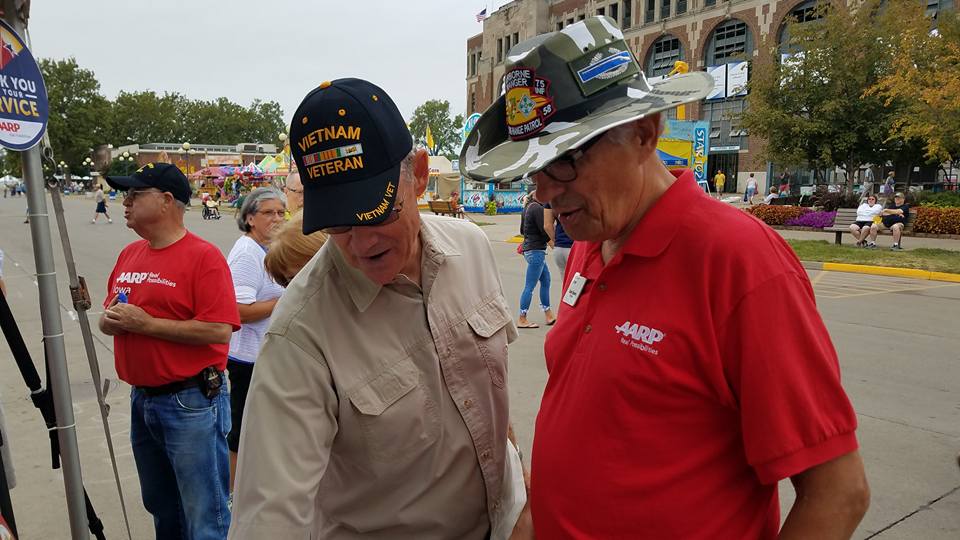 But as more pins were put on the map, we noticed a few spots filling up quickly: Korea, Germany, and Vietnam.

Veterans who placed pins saw their brothers and sisters represented right alongside them. Each color of pin represented a branch of the U.S. Military.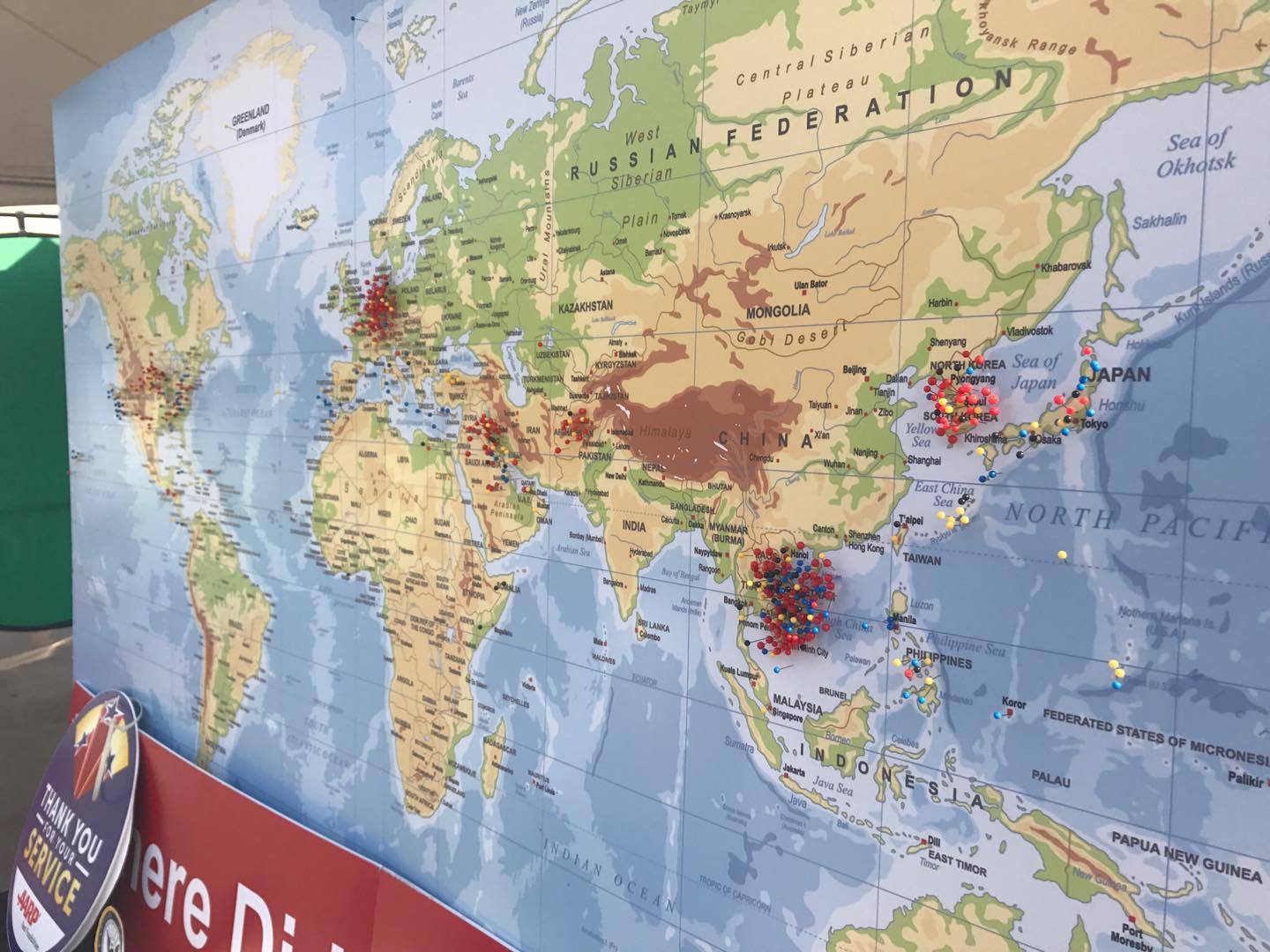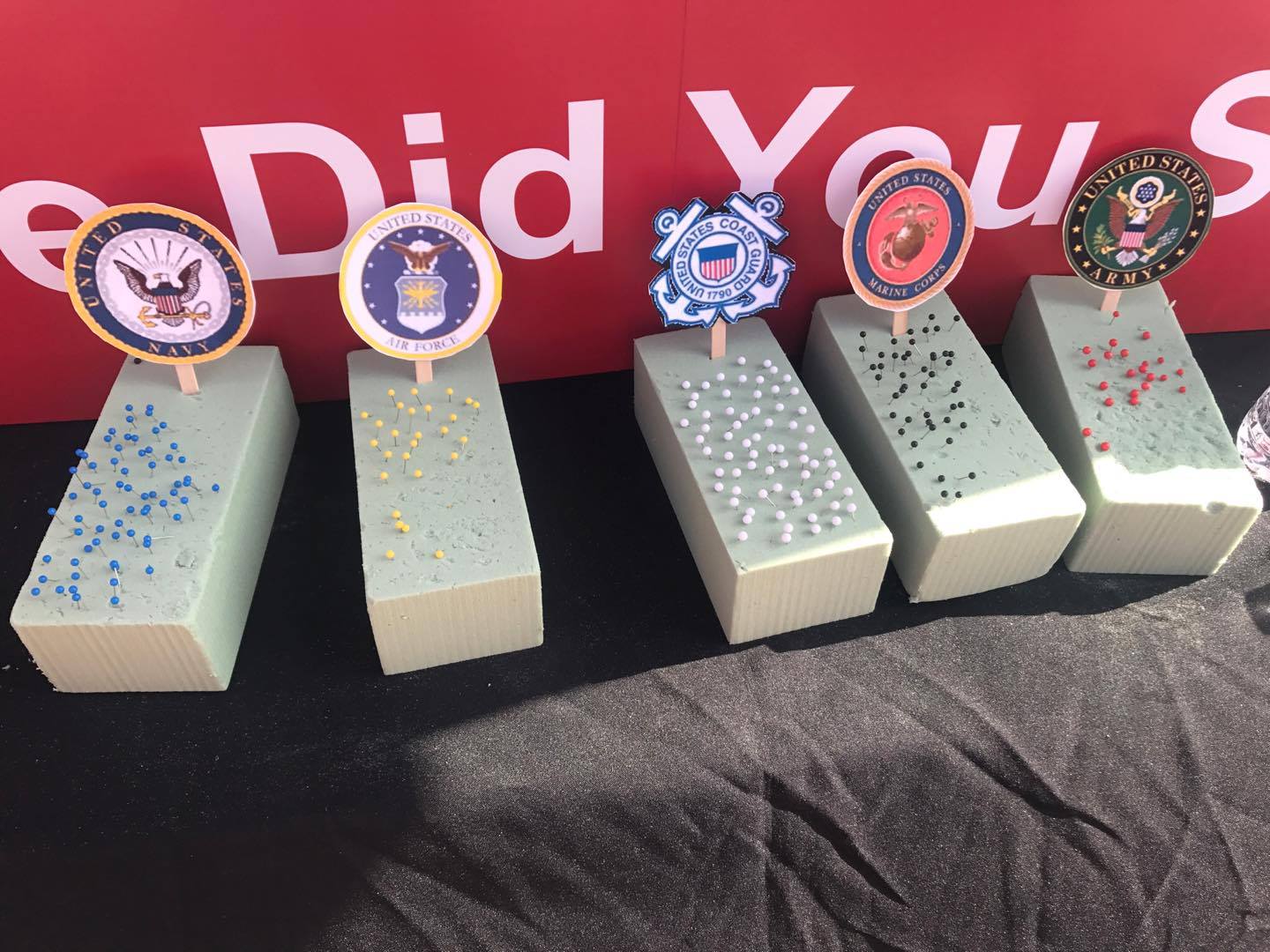 As Veterans picked up their pins, they saw and conversed with those who had the same color. Whether or not they had ever met, they were connected. The AARP Iowa Veterans Experience booth was a place where stories were swapped, bonds were recognized, and loved ones were remembered.