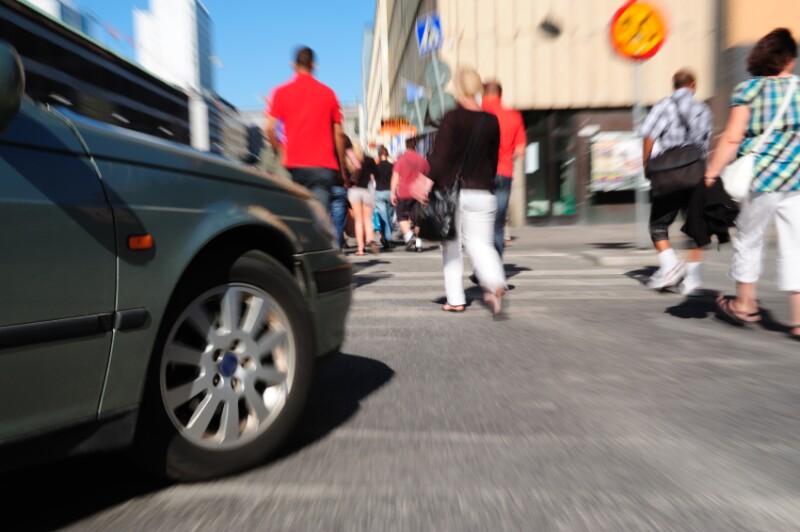 Report finds pedestrians disproportionately killed and injured due to poor street design

A new report released by the National Complete Streets Coalition, a program of Smart Growth America ranked Virginia 22 most dangerous in nation for pedestrians due to poor street design. Three of Virginia's metropolitan regions were ranked poorly for pedestrian's safety among the 51 largest metro areas in the nation.
The report, Dangerous by Design 2014, ranks America's major metropolitan areas according to a Pedestrian Danger Index (PDI) that assesses how safe pedestrians are while walking. The report found that the majority of those deaths likely could have been prevented with safer street design.
In Virginia from 2003-2012, 841 people were killed while walking, resulting in a fatality rate of 1.08 deaths per 100,000 residents.
Within the Commonwealth, the fatality rate varies from region to region. Over the decade, 167 Richmond residents were killed while walking. Richmond's PDI was 94.98 making it among the most dangerous metropolitan area in Virginia for pedestrians, ranking 19 most dangerous out of the 51 largest metro areas in the Nation.
Arlington, Alexandria including the District of Columbia rank 35 th most dangerous with a total of 843 pedestrian fatalities, scoring a PDI of 44.06. Followed by, Hampton Roads area ranking 36th most dangerous with a total of 186 pedestrian fatalities scoring a PDI of 43.60. The more dangerous places are those with a higher PDI, where a high number of pedestrians are killed despite low walking rates.
The majority of pedestrian deaths occur on roadways that are dangerous by design —engineered operated for speeding traffic with little to no provision for the safety of people walking, biking or using public transit. Sadly, older adults are among the most at risk while walking, dying in disproportionate numbers.
"Older persons account for one in every five pedestrian fatalities and have the greatest fatality rate of any population group," said AARP Executive Vice President Nancy LeaMond. "America's state, federal and community leaders should focus on making our streets safer – which will benefit everyone, including the growing number of older Americans."
Older adults suffer disproportionately from pedestrian deaths nationally. While comprising 11.7 percent of Virginia's population, adults aged 65 and older account for 22.3 percent of pedestrian fatalities across the state from 2003-2010. Nationally, this age group is just 12.6 percent of the total population and represents nearly 21 percent of all pedestrian fatalities. The pedestrian fatality rate for older adults in Virginia is 2.58 per 100,000 people compared to a rate of 1.19 for people under 65 years old.
The federal government sets the tone for a national approach to safety and Congress can address this critical issue by passing the Safe Streets Act as it renews the transportation law. AARP is working with congress to for the passage of the bipartisan Safe Streets Act would ensure that planners and traffic engineers design, construct, and operate roads with the safety of all users in mind by directing states and metropolitan planning organizations (MPOs) to create a "safe streets" policy within two years of enactment. The policy would be different for each locality based on their individual communities.
In addition, the report presents data on pedestrian fatalities and injuries in every U.S. metro area, as well as state and county assessments and an online, interactive map showing the locations where pedestrian fatalities have occurred.
To view the full report, please click here.
Photo credit: [Istockphoto.com/olaser]