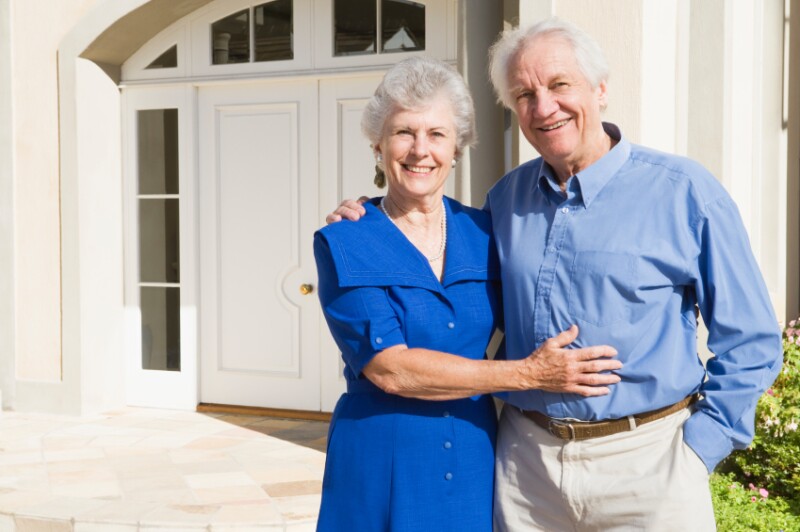 Small changes in your home can make a big difference in your life.
They can make your home a space that enables you to thrive as your living situation changes and make life easier for visitors to your home—from grandchildren to adult children and friends. Attend this free workshop to find out how simple changes to your home can create an environment where everyone is welcome, and everyone can flourish.
AARP is teaming with
McLean Community: A Village for All Ages (MCVA)
, the McLean Community Center's Lifetime Learning Program, and Fairfax County's Building for All Committee (BFAC) to present this free workshop to McLean residents.
Saturday, October 17th, 2015
9:30 a.m. - 12:30 p.m.
McLean Community Center
1234 Ingleside Ave, McLean, VA 22101
To register for the free community workshop, call 1-877-926-8300 or register online.

Speakers include:

Jane King, AARP Community Ambassador

Jane will present the AARP Home Fit workshop; the presentation provides information to participants on how to decide what type of home modifications are needed to stay in their home as they age. It also provides ideas and inspiration on making those modifications. The goal of the presentation is to educate participants on home updates that can make it easier for them to go about their daily activities while staying comfortable, independent, and injury-free in their home.

Matthew Barkley, Director of Disability Services Planning and Development for Fairfax County

Matt will be sharing public and private resources on the state and local level that you can use to help defray the costs of making large and small accessible modifications to your home. He will also discuss how a home with universal design features can result in major long term cost savings.

Prescott Barbash, Fairfax County Office of Consumer Affairs

If you are planning home improvement repairs or want to get started on a major remodeling project, you need to know how to hire a contractor. Prescott Barbash will provide the information you need so you can avoid disappointment and home repair scams by knowing why and how to hire a licensed contractor.


In an AARP survey, eight out of 10 people age 45 and older say they want to remain in their homes and communities for as long as possible. If you're one of them, this event is for you! You will get comprehensive advice, tips, and checklists for getting your home in top form for comfort, safety and long-term livability and you'll hear from experts on how to fund home renovations both large and small.

Light complimentary refreshments will be served.

Registration requested as seating is limited. To register for the free community workshop, call 1-877-926-8300 or register online.

No products or services will be sold or promoted.

To request an ADA reasonable accommodation, contact Matthew Barkley, Director of Disability Services Planning and Development, Fairfax County, at 703-324-5868, TTY 703-449-1186, matthew.barkley@fairfaxcounty.gov

Photo credit: [iStockPhoto.com/ monkeybusinessimages]