Virginia's general election for governor, lieutenant governor, attorney general and delegates to the General Assembly is approaching, with options to vote safely from home or to vote early in person amid the ongoing COVID-19 pandemic.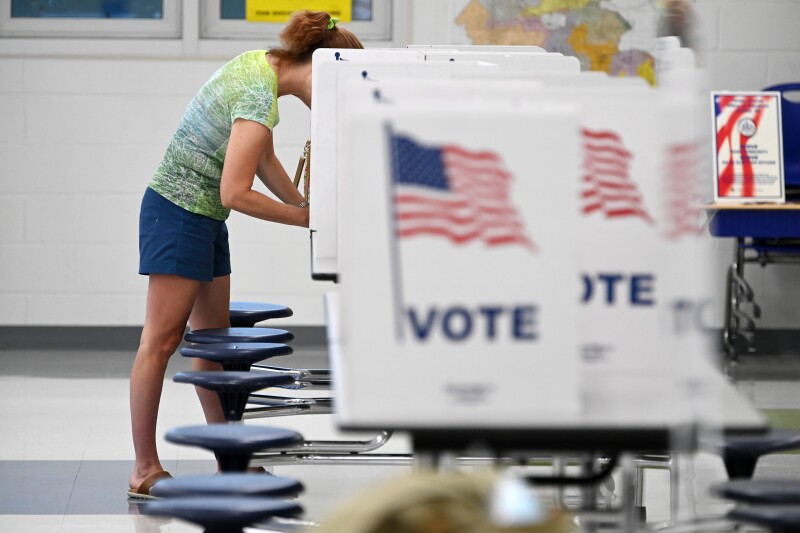 All registered voters may vote absentee by mail, but you must apply to do so.
Vote early in person starting Sept. 18.
Election Day is Tuesday, Nov. 2. Polls are open from 6 a.m. to 7 p.m. Use the Virginia Department of Elections website to find your polling place.
How do I register to vote?

Register online through the Virginia Department of Elections citizen portal. The deadline to register in time for the general election is Oct. 12 at 11:59 p.m.
You can check if you are registered to vote with the Virginia Department of Elections citizen portal.

How can I get an absentee ballot? Are there important deadlines?

Every registered voter can vote absentee by mail by completing an application.

Apply in person by returning an application to your local registrar's office by Oct. 30. Ballots will be mailed out starting Sept. 18. You can return your ballot by mail or in person:
Mail your pre-addressed ballot to your local board of elections. Your ballot must be postmarked by Nov. 2
Can I vote in person before Election Day?

Yes, from Sept. 18 to Oct. 30 at your local registrar's office or at a satellite polling location in your area.

Do I need identification to vote?

You'll either need an acceptable form of identification — like a Virginia driver's license or work, military or student ID — or you'll need to sign an identification confirmation statement, if voting in person.

What is being done to make polling places safe from the coronavirus?

The Department of Elections recommends social distancing and masking, though unmasked voters won't be turned away. There will be ballot drop off-stations and curbside voting options for those uncomfortable waiting in line.

Curbside voting is available for those age 65 and older and for voters with disabilities. There will be an area designated for curbside voting and you can request to vote curbside on Election Day.

What races are on the ballot?

Governor: Former Gov. Terry McAuliffe (D), businessman Greg Youngkin (R), Princess Blanding (I), Paul Davis (I), Brad Froman (I)
Lieutenant Governor: Hala Ayala (D), Winsome Sears (R), Bobby Junes (I)
Attorney General: Incumbent Mark Herring (D), Jason Miyares (R)
House of Delegates: 100 seats
Also of Interest: