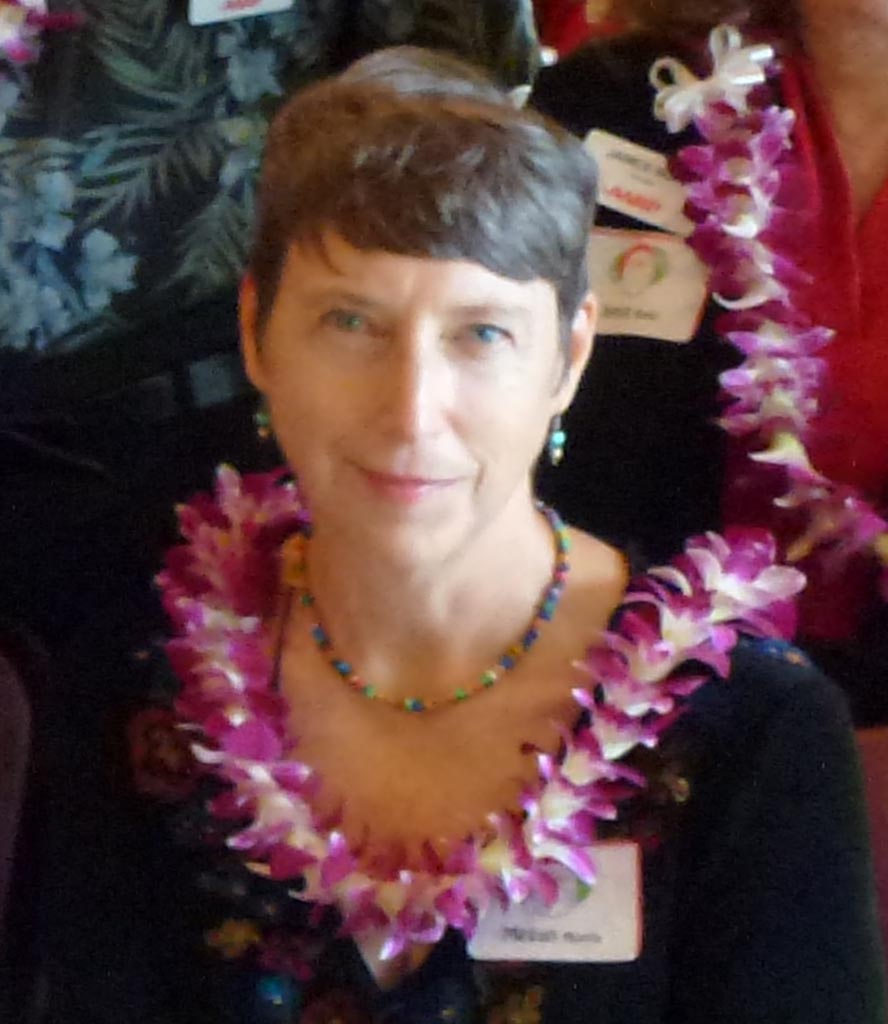 By Helen Altonn

Megan Morris wanted to get to know the community when she and her husband moved to Ewa Beach, so she answered a call in the AARP Magazine for volunteers to help older residents prepare their taxes.

Now in her eighth season as an AARP Foundation Tax-Aide volunteer, she sees people she's helped year after year when she goes to the grocery store and they ask, "When are you doing taxes?"

Morris and other Hawaii volunteers in the national program began offering free tax assistance on February 1 to taxpayers with low to moderate income, especially those 60 and older. The deadline for filing federal returns this year is Tuesday, April 15.

"I see a cross-section of people," Morris said. "You get to really see a slice of life. You see how little (income) some people live on. Many have no federal filing requirement but can benefit by filing a Hawaii return so that they get the food and excise tax credit of up to $85 per person."

The volunteers are trained and certified annually by the IRS to make sure they understand the latest changes to the U.S. Tax Code. "There are always some changes but this year they don't affect the level of people we deal with," Morris said. "They impact the wealthy more than Middle America."

The complex IRS code isn't a mystery to Morris, who studied it for a living as a financial planner. She worked for TIAA-CREF, a large nonprofit retirement planning company, before moving to Hawaii eight years ago from Colorado. She said she had lived 25 years "in the shadow of the mountains" and wanted to be near the ocean for a change.

Her husband is a retired postal worker and she "essentially retired" after moving here so she has time to garden and volunteer as a Tax-Aide counselor.

Morris is one of six women on a state management team that does all the coordination and provides leadership for the Hawaii program. In her role as partnership and communications specialist, she tries to find partners, sites and donations to support the free tax service and its 250 Hawaii volunteers.

She initiated the program one day a week last year at the Kroc Community Center that opened in Ewa Beach in 2012. To meet the demand, this site now has up to ten volunteers three mornings a week. The popular center is the first Saturday Tax-Aide site on the Leeward side, she said.

Hawaii's AARP Foundation Tax-Aide volunteers last year helped file nearly 16,000 federal and state returns, generating more than $5.8 million in refunds and more than $1.1 million Earned Income Tax Credits (EITCs).

Haven't filed your taxes yet? Find a Tax-Aide site near you or call toll-free 1-888-AARPNOW (1-888-227-7669).