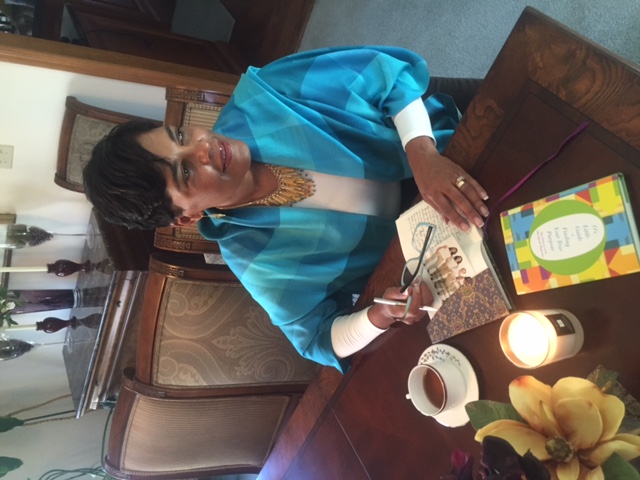 One of AARP New Jersey's newest volunteers, Jacqueline Robinson worked in the Pharmaceutical industry for the majority of her career. When she was downsized after working at her last company for 27 years, Jackie decided to step out on a limb – she opted to take the retirement package offered to her and start JRR Consulting, Inc., and the division "Retire and Reinvent" ( www.retireandreinvent.com). Because Jackie is passionate about helping people become the person they were meant to be, she became a Certified Seminar Leader. "I developed 'Passion & Purpose: A Guide to Rewriting Life After Retirement," said Jackie. "The goal of the seminar is to help professional Baby Boomer women define their passions and use them as a guide to their purpose."

Jackie first learned about AARP and Life Reimagined when she came across the book "Life Reimagined" while doing research for her seminar this past summer. While reading the book, she realized that it summarized everything that she herself had gone through while transitioning to retirement. Life Reimagined is a free series of online and offline experiences designed as a personal guidance system to help people navigate through retirement and beyond. The program brings together the latest resources and the community to offer guidance on work, learning, relationships, and well-being.

Jackie stopped by the AARP New Jersey office to find out more information about Life Reimagined for her seminar. She met Christine Newman, ASD Community Outreach, and told her her story. "Christine said that my 'story' represented so much of what the Life Reimagined program was all about," said Jackie. "She asked if I would be interested in sharing it with others, so I decided to volunteer."

Jackie's favorite part about being a volunteer at AARP is being able to share her story and inspire others, and she advises others to do the same. She wishes that other people knew the true value of the Life Reimagined program. "It confirmed that what I was going through was normal, and that the end result of the journey was a valuable life lesson learned," shared Jackie. "It also helped redirect me during those times that I felt lost."

If you are interested in reflecting on your goals and aspirations and to learn about tools to help you take the next step, please visit www.LifeReimagined.AARP.org to register.