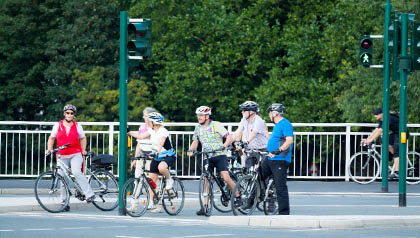 In a recent AARP survey, Burlington voters 45 and older shared opinions and concerns about what it's like to live there. The survey addressed issues such as housing, transportation, mobility and community engagement. AARP Vermont is sharing the results with city officials, planners, developers and policymakers to develop recommendations that could make Burlington more livable for residents of all ages.

"This survey offers us a real look at what issues residents struggle with as they seek to age at home," said Greg Marchildon, AARP state director.

Almost half of the survey respondents (48 percent) expressed concerns about the high cost of living and its effect on their ability to stay in their neighborhood as they age. Many believe Burlington's streets are not safe for bicyclists (51 percent), for people with disabilities (41 percent) or for older adults (36 percent).

To read the full report, click The Path to Livability -- A Citizen Survey of Burlington VT.