WHAT HAPPENED TO THE COLOR? by Dick Weinman, The Thin Edge of Dignity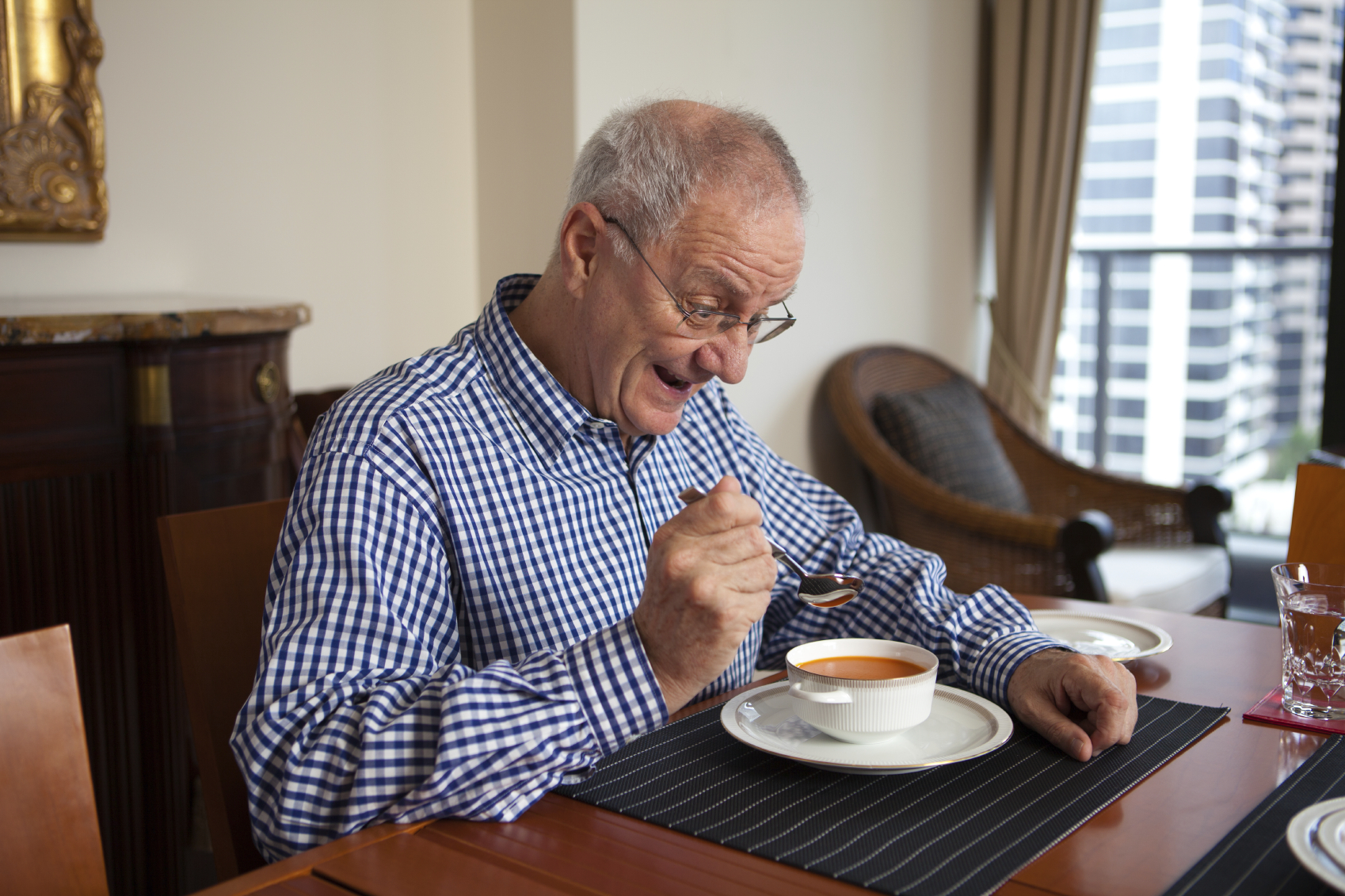 It started when I returned to the ALF from my son's wedding in Northwest Massachusetts. ( Yes, the leaves were turning color even in September.) With recent images in my mind of colorful falling leaves, I found the ALF in black and white. And, I'd only been gone a week.

What happened to the color in my ALF? Dining room tables used to be adorned by place mats depicting lovely landscapes, with red, yellow, purple wild flowers surrounding a pastel blue lake, languidly lolling in front of a snow capped mountain, towering high above dark green pines, thrusting upwards from the deep brown of the soil, covered by red, orange, gold leaves of autumn. But now, they were gone. Our places at the dining table marked by a chalky white – and much thinner – paper rectangle, devoid of life. Fortunately, our plates were not paper yet, and flat ware was not plastic. No change there…

But, the napkins were changed. They were so thin, that if I sneezed into one, or blew my nose with one – and I must do that now, since tissue boxes on table tops have been banned - I'd fill my hands with my own mucus. We residents will have to - literally - suck-it-up. Unless, each person brings their own, or uses a handkerchief.

In only a week not only had the table environment been changed, but the meal time ritual had been altered. In the golden days gone by, at the dinner meal, the caregiver/server would gently place the food-filled plate on a place mat that was a green pasture, or blue bucolic lake, or snowcapped mountain. The plate was usually replete with the dinner meal - a cup of creamy white or bold red soup, a half sandwich - featuring a slice of some kind of sulfite-laden, processed meat – pinkish ham, yellow turkey, or rust roast beef. On the meat, was a thin slice of processed cheese – white Swiss, orange cheddar, yellow-orange Muenster. It was a treat when a condiment was added – thick white mayo, vomity yellow mustard, drippy red ketchup; that kind of thing. Each plate frequently contained a thin slice of orange cantaloupe or green honeydew melon. A modest dinner for us old folks.

But no longer was that traditional threesome on the plate. In fact, at the expected dinner time, there was not even a plate. Nothing was served until the server got an answer to the question: "Do you want the soup AND the sandwich?" Or the palette-delight was juxtaposed: "Do you want the sandwich OR the soup?" However the choice was sometimes rephrased: "Do you want BOTH the soup AND the sandwich?" (The safety of the melon was guaranteed.)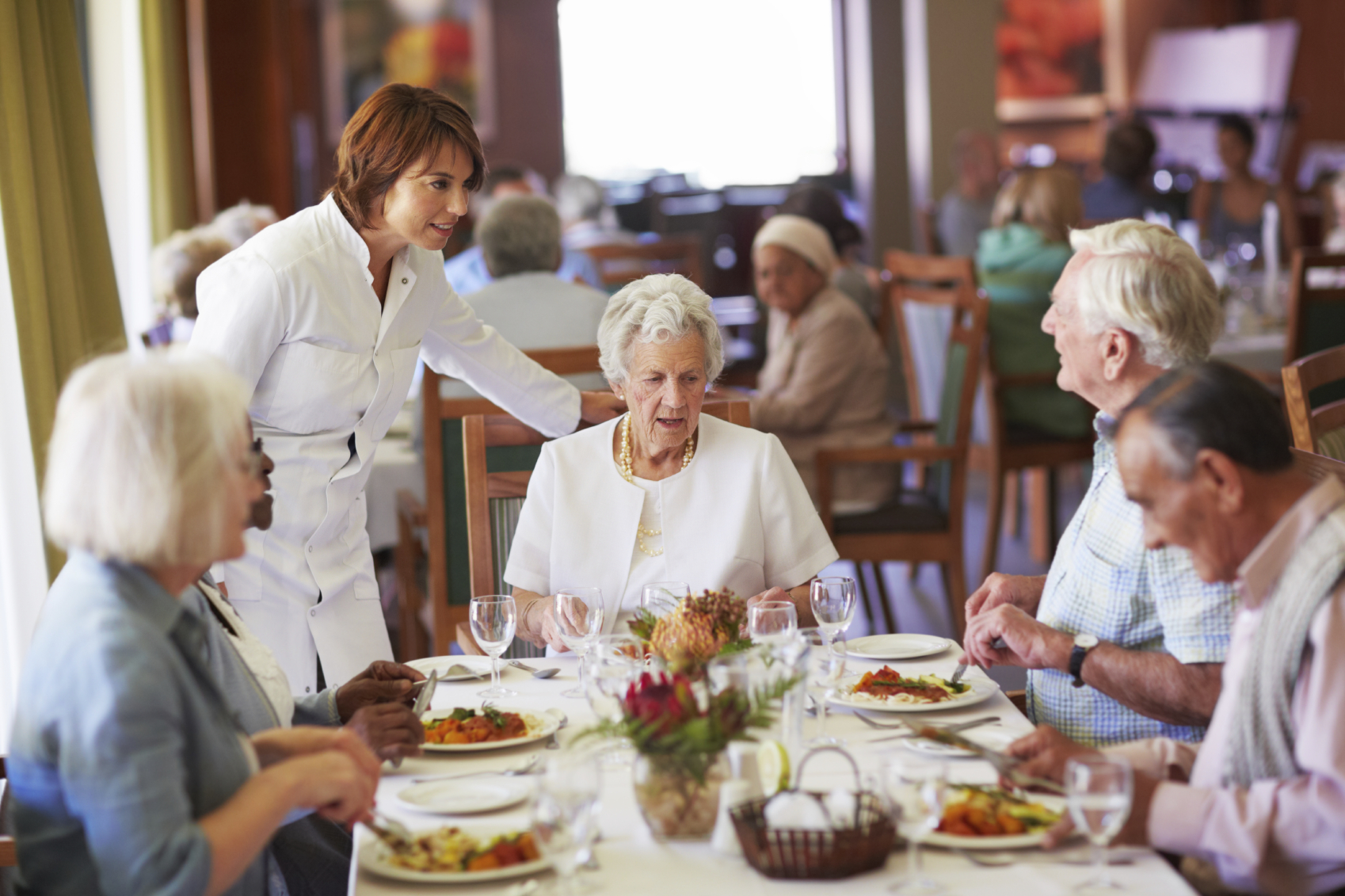 Flu-like, the questioning has spread: at breakfast, groggy from sleep, I have to decide if I want sausage with my scrambled eggs, OR do I want ONLY the eggs and sausage and no oatmeal, OR do I want oatmeal and no eggs, or do I want "THE WORKS?"

And I haven't had my coffee yet!

The calculus of lunch, the piece-de-resistance of meals, is calculated a week-in-advance. It allowed time to consider between the two options and make an informed decision.

This on-demand request for information at breakfast and dinner is unnerving. I have to think quickly. What if I reply the wrong way? Could I later say I misspoke?

For those in our midst with dementia or Alzheimer's, this interrogation is a horrible experience, creating incertitude and anxiety.

But administrative orders are strictly upheld: food serving doesn't begin until servers relay satisfactory answers to the kitchen.

Thinking less cynically, it is possible this inquisition of residents could be nobly motivated. After all, it's a sin to waste food, as our mothers often reminded us. (You remember – all the starving kids in . . . wherever country was in the news.) The reality is, if either the soup or half sandwich were not consumed, it was tossed into the garbage. That's morally wrong in this land of plentitude. And it would have been money wasted: it's economically unsound, bad for business.

On the bright side, menus are individualized. Residents get what we want, not what they want to serve. Dining becomes more like a restaurant than cafeteria. And, that should be good for business.

So what happened to the colorful scenes of nature's world place mats? Where did the nose-blow-able napkins go? The usual soup/sandwich combo dinner? The complete breakfast?

They all disappeared. But the mystery of the place mats is solved: the right ones went on the wrong truck. The inhabitants of another ALF can imagine their bland surroundings metamorphosed into Oregon's natural beauty

I admit it. I panicked. I jumped to a conclusion before knowing the full story - but I was partly right – the new, thin, plain placemats are pink and plaid.

###

Dick Weinman lives in an assisted living facility in Corvallis, Oregon.