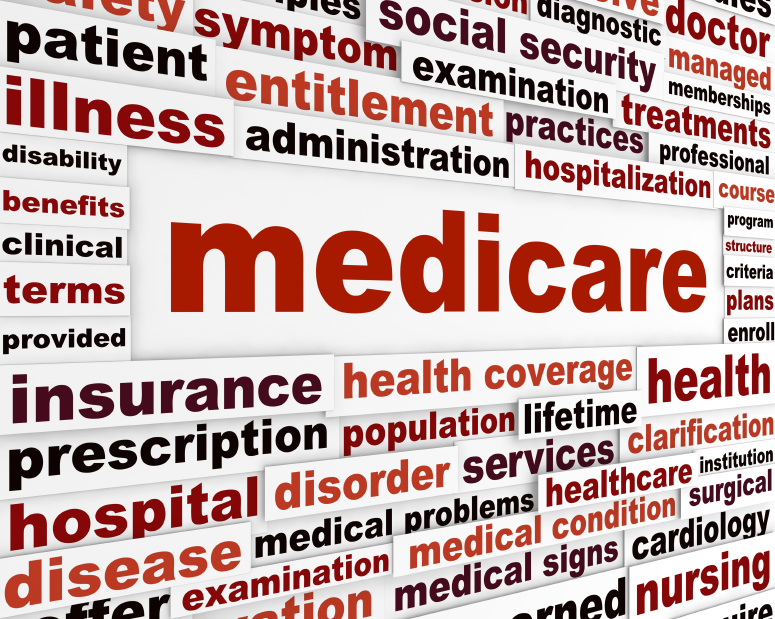 If you're approaching 65, you've probably started looking into Medicare coverage. And if you've started looking into Medicare coverage, you've probably found yourself a bit stressed over all of the policies, forms, options and acronyms. We're here to try to simplify things a bit. We've boiled Medicare down to 5 things that you REALLY need to know.
Granted, there is much more to know about Medicare, but rather than spending countless hours at your computer staring at websites until your eyes glaze over, just start with a few simple facts. And, as always, if you have questions about Medicare enrollment, there are resources available to help you navigate the process.

But let's start with these 5 things you need to know....

1. Timing is everything.

Most people are eligible for Medicare when they turn 65, and most sign up for Medicare at that time to avoid late penalties. If you already receive Social Security benefits, you'll be automatically enrolled. Otherwise, you must apply to sign up. However, if you or your spouse still works for an employer that provides you with health insurance, you can delay Medicare enrollment — without risking late penalties — until that employment ends.

2. There are different parts of Medicare.

Medicare is divided into different parts. Part A helps pay the cost of hospital services. Part B helps pay the cost of doctor visits and outpatient services. Part D helps pay the cost of prescription drugs. Part C is different: It offers private insurance options, such as Medicare HMOs and PPOs, which provide coverage for Part A, Part B and (usually) Part D services in a single benefit package.

3. Medicare is not free.

Medicare does not pay for all of your health care costs. You pay premiums for coverage and copayments for most services, unless you qualify for a low-income program or have other additional insurance.

4. Medicare covers a lot, but not everything.

Medicare covers a range of health services, prescription drugs and medical equipment. But there are still gaps. For example, Medicare doesn't cover long-term care (such as everyday care in a nursing home); routine hearing, vision, foot or dental care; or medical services outside of the United States.

5. It's possible to get help to pay Medicare's costs.

Medicare supplemental insurance (also called Medigap) can be purchased separately to pay some of the out-of-pocket expenses of original Medicare. People with incomes under a certain level may qualify for low-cost prescription drug coverage under Part D's Extra Help program and for state assistance in paying their Medicare Part B premiums and maybe other costs.

It's important to choose your Medicare plan wisely. Think about your options carefully and educate yourself on all the plans. Compare the costs, benefits and quality of the plans you are considering. If you need some help, AARP's Medicare Question and Answer Tool can offer practical and comprehensive information about how the Medicare program works and when to enroll. The tool can help clarify eligibility requirements and provide answers to questions on plan choices, coverage and costs in an easy-to-understand manner.

Every day 8,000 Boomers turn 65. When it's your turn to join "Club Medicare", we want you to be armed with the right information. Check out AARP's Medicare Q&A Tool now!