By Jean C. Setzfand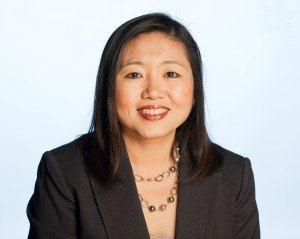 If you haven't looked for a new job in a while, you may be surprised to learn that it's a different marketplace out there today. If you just sent your resume and cover letter to a hiring manager and hoped the process would follow a normal course of interviews and decision-making, think again.



Today, more than ever, it's up to you to determine how your skills relate to a specific job opening and to really sell yourself. You still need to research the employer and the industry, to show that you are current and interested in the position. And it's still true that most jobs are found through networking.



But what has changed dramatically is how that networking is done. Today it hinges on social media like LinkedIn, Facebook, and Twitter. If this is unfamiliar territory for you, AARP can help. Our social media tool connects experienced job seekers with employers that value their skills. At www.LifeReimagined.org/Work, you'll find helpful articles, discussions and, most importantly, jobs! You'll even find a community of experienced workers seeking to share employment and career advancement advice, resources, contacts and more.



How Social Media Can Help You



Various social media "channels" can help you identify and research employers that have openings related to your interests, skills and experience. Interested in a particular employer? "Like" the organization on Facebook ( www.facebook.com) and "Follow" it on Twitter ( www.twitter.com). These tools will help you keep up with the latest on the employer's activities, culture and potential jobs.



Sign up for a LinkedIn account ( www.linkedin.com) to establish a virtual network of people you know, and the people they know. You'd be surprised how wide your connections can reach. LinkedIn can help you see who may have an inside connection to an employer, or help identify a hiring manager for a position.



Once you have a LinkedIn account, you can log into AARP's social media tool at www.LifeReimagined.org/Work, and connect to employers with relevant job listings. Each of the more than 260 employers on the Life Reimagined for Work website has signed a pledge stating they value experienced workers and are committed to recruiting across diverse age groups. Combined, these employers have tens of thousands of job opportunities posted on LinkedIn and their websites.



Like Twitter and Facebook, LinkedIn can also help you keep up-to-date on employer and industry trends and events. You can join groups based on industry or job function to learn about openings and to stay current, as well.



You can view more tips on using social media at www.aarp.org/work/job-hunting. And with that, you're ready to leverage the power of social media in your job search!



# # #



Jean C. Setzfand is Vice President of the Financial Security issues team in the Education and Outreach group at AARP. She leads AARP's educational and outreach efforts aimed at helping Americans achieve financial 'peace of mind' in retirement. She can be reached at jsetzfand@aarp.org .