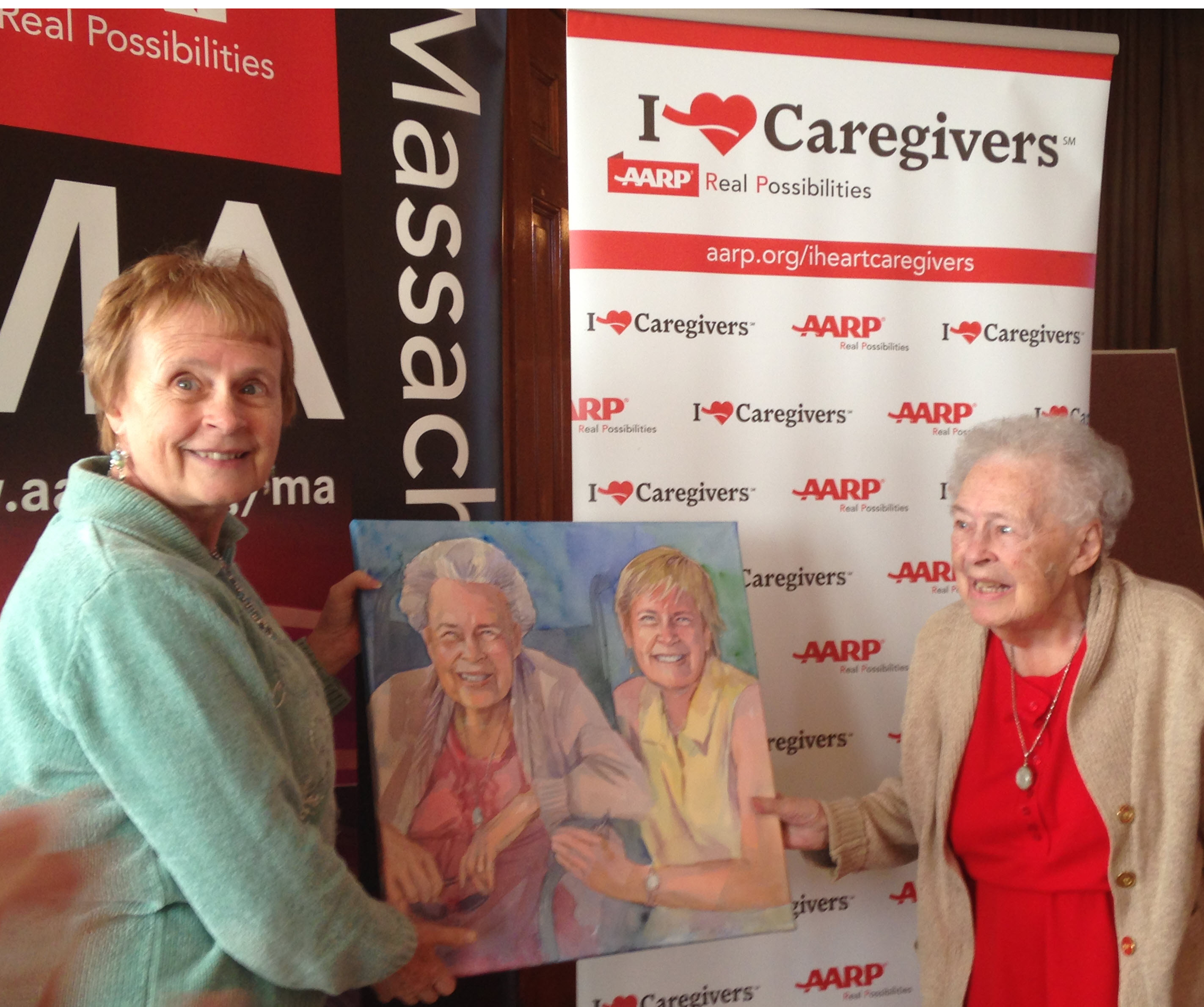 November marked National Family Caregivers Month, a time when the 40 million Americans — more than 844,000 from Massachusetts — who help older parents, spouses, and other loved ones live independently at home, were recognized for their contributions. The unpaid care they provide —managing medications, cooking meals, driving to appointments, performing complex medical tasks and more — is valued at about $11.6 billion in Massachusetts alone.

Coral Grout from Winchendon is one of these unsung heroes. She worked in education and was a school superintendent when she retired at 53 to care for her 98-year old mother, Rachel. She sold her apartment and moved into her mother's house. Single, Coral is an only child and so the primary caregiver. "My students were my children," she says. Coral's mother has dementia, and Coral provides 24/7 care. She gets her up and dressed in the morning, cooks her meals, manages her medications, drives her to doctor's appointments, manages finances, and is her mother's companion.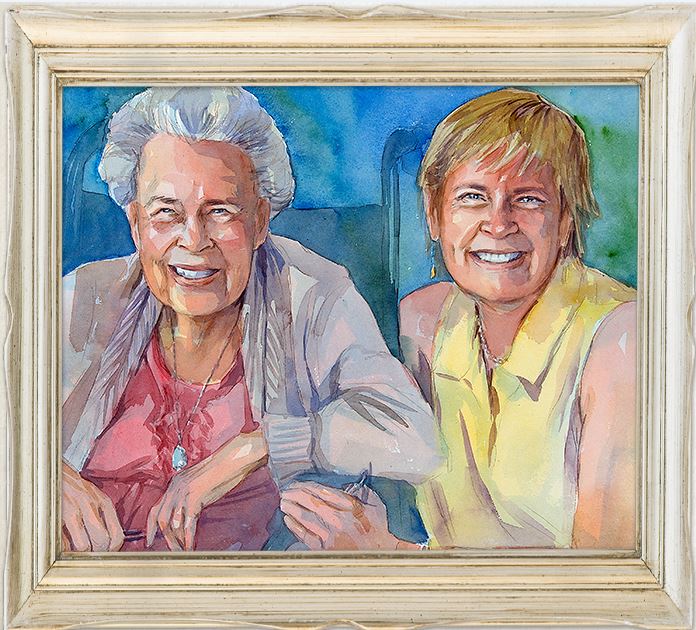 AARP Massachusetts recognized Grout with a Portrait of Care, an artist's painting of her and her mother. Randomly selected through AARP's storytelling initiative, I Heart Caregivers ( aarp.org/iheartcaregivers), Grout is one of 53 family caregivers from every state, Washington D.C., Puerto Rico and the U.S. Virgin Islands, to receive a hand-painted portrait. Thousands have shared their stories on the site.

"We want to celebrate family caregivers, spotlight their experiences of hope, love, dedication and perseverance, and elevate their stories," said Mike Festa, state director of AARP Massachusetts, which serves 800,000 Commonwealth residents age 50 and older. "This is especially important as we work to support family caregivers through public policy, education, outreach and more."

Supporting Family Caregivers
"Family caregivers are the backbone of our care system, serving a crucial role in helping older Massachusetts residents and other loved ones remain in their own homes and communities," Festa continued. "That's why AARP is fighting for commonsense solutions to help make their big responsibilities a little bit easier, like the CARE Act - OnePager - MA Sept Update for SM, workplace flexibility, giving nurses more authority to heal, and making sure the right resources are available in the community, like home care and adult day programs."

"Every day, AARP Massachusetts goes to work at the state house to make this kind of support a reality," said Festa, "because supporting family caregivers is a priority for all of us."

As the 2016 state legislative session approaches, AARP Massachusetts is gearing up to work:

for passage of the CARE Act - OnePager - MA Sept Update for SM. This legislation will support family caregivers when their loved ones go into the hospital, and provide training on medical tasks they will need to perform once their loved one returns home.
for workplace flexibility so family caregivers don't have to worry about losing their pay – or losing their jobs – when they have to take time off work to bring their older loved one to a doctor's appointment.
to cut through the red tape and allow nurses to have the full authority to heal.
Spotlight: Family Caregivers in Massachusetts
Earlier this year, AARP conducted a statewide survey of registered voters age 45 and older in Massachusetts to learn about their experiences, challenges and needs as family caregivers, and attitudes toward public policy that would support family caregivers. The survey found that most Commonwealth voters have experience as family caregivers (70 percent), or believe they are likely to be caregivers in the future (49 percent).

The typical family caregiver in Massachusetts is a married woman, 55 years and older, who is likely to be employed and has an annual household income of less than $100,000. The average age of the person they are caring for is 79 years old.

Both current and former caregivers have provided care in a myriad of ways: complex care like medication management and other medical tasks, shopping, transportation, chores, preparing meals, managing finances.
Ninety-one percent say it is important to be able to provide care so their loved ones can keep living independently at home.


For more information and caregiving resources, visit the AARP Caregiving Resource Center.