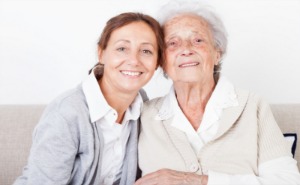 About 443,000 Mountain Staters serve as family caregivers, and a new state law backed by AARP aims to help them when a loved one comes home from a hospital stay.

Under the Caregiver Advise, Record, Enable (CARE) Act, which takes effect June 8, any patient in a West Virginia hospital can designate a family caregiver. The hospital will notify the caregiver before the patient is moved or discharged and will show the caregiver how to perform medical tasks needed at home.

In West Virginia , unpaid family caregivers provide about $2.8 billion worth of care annually, including medical or nursing services. The segment of the state population age 65-plus is expected to grow from 18 percent in 2015 to 23 percent in 2030, and an AARP survey shows 92 percent of West Virginians want to age at home.