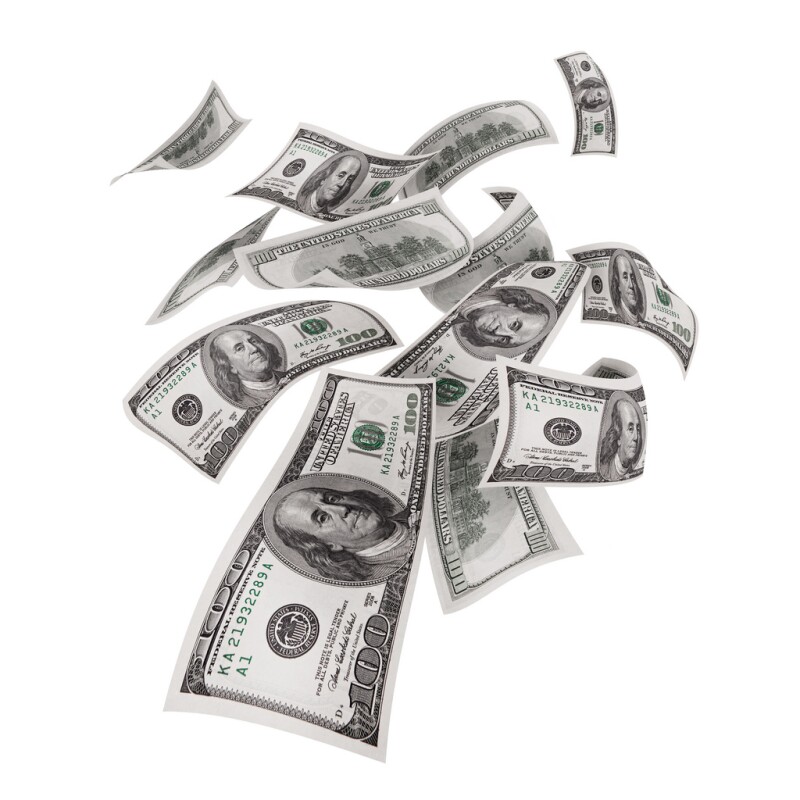 Incorporating a company in Wyoming is simple, fast and easy -- so easy, in fact, that hundreds of companies do it every year. Among the perfectly legitimate companies are those that are not, and that's the target of legislation – generally referred to as the Cease and Desist Act that has been passed to give the Wyoming Secretary of State's Office more authority to curb fraud in Wyoming. "The process of trying to deter fraud is a marathon, not a sprint," Wyoming Secretary of State Max Maxfield said. "There is an endless stream of scams and con artists, but we are getting better and better at putting safeguards in place to make Wyoming less fraud friendly."
And sometimes, it originates in prison cells in Illinois.
State Sen. Cale Case of Lander, is the chairman of the Senate Corporations, Elections and Political Subdivisions Committee of the Wyoming Legislature. When 2012's Cease and Desist Act came up for consideration, the committee heard testimony that among the people filing papers to create corporations in Wyoming was a man incarcerated in Illinois.
"He was soliciting for investors from his cell," Case said. "Before this legislation, there were no grounds to refuse incorporation papers, even if they were known to be false. This also gives the Secretary of State's Office the ability to refuse for five years to accept documents from someone who has filed false documents before."
The legislation also allows the Secretary of State to issue cease and desist orders to anyone who has filed fraudulent documents.
About a year and a half ago, Wyoming came under the glare of notoriety with reports that it was a haven for shell companies. The reports singled out an instance of a modest home in a residential Cheyenne neighborhood that was the physical site of hundreds of corporations. In some cases, these companies were versions of shell companies known as shelf or off the-shelf companies, created and left with no activity for a period of time and then sold. The reason is to create an impression that a business has existed for a period of time, which is important in some cases to qualify to bid on contracts, to reassure prospective investors or to obtain corporate credit.
Even now, a simple Internet search shows no shortage of options for creating corporations in Wyoming, offering low cost asset protection and privacy and highlighting Wyoming's lack of corporate taxes.
Historically, Wyoming state law and tax structure have made incorporating businesses here a fairly simple matter, but there have been relatively few tools to limit or restrict fraudulent business activities. The reforms in the bill are intended to tie these corporations to a real person, not just a mailing address.
"It was a balancing act," Case said. Wyoming has a number of law firms that represent legitimate companies incorporated here. "We want to be business-friendly, but if it's too hard, we have to be careful about the level of obstacles we have."
Former State Rep. Pete Illoway of Cheyenne, who was the chairman of the House Corporations Committee, said the bill faced very little opposition.
The Cease and Desist Act is part of an ongoing push by the Secretary of State's Office to fight business and investor fraud in Wyoming. In 2009, the office successfully sought to expand regulation of registered agents by requiring corporations to have a physical address in Wyoming through an owner or a registered agent and by making filing false documents a felony. Generally registered agents provide a legal address for a corporation where someone is available during the business day to be served in the event of a lawsuit or other legal action. To date, the office has issued administrative orders for $120,000, and more cases are under investigation.
With these tools, the Secretary of State's Office bolstered its activities to fight fraud alongside an initiative to promote awareness on the part of investors to help them make wise decisions about investing and who they choose to help them with investments.
Case offers the same advice as the Secretary of State's Office does when it comes to business or investor fraud. "If you think something is wrong, it doesn't hurt to call the Secretary of State's Office, the Attorney General's Office or even the local police department."
If you have a question about investor or business fraud, contact the Secretary of State's Office at (307) 777-7370.
"Financial fraud will take whatever form it needs to take advantage of investors," Wyoming Secretary of State Max Maxfield said, noting that types of fraud can change quickly to suit evolving circumstances. "Investor fraud is alive and doing well."
Photo courtesy of: http://www.flickr.com/photos/68751915@N05 /flikr