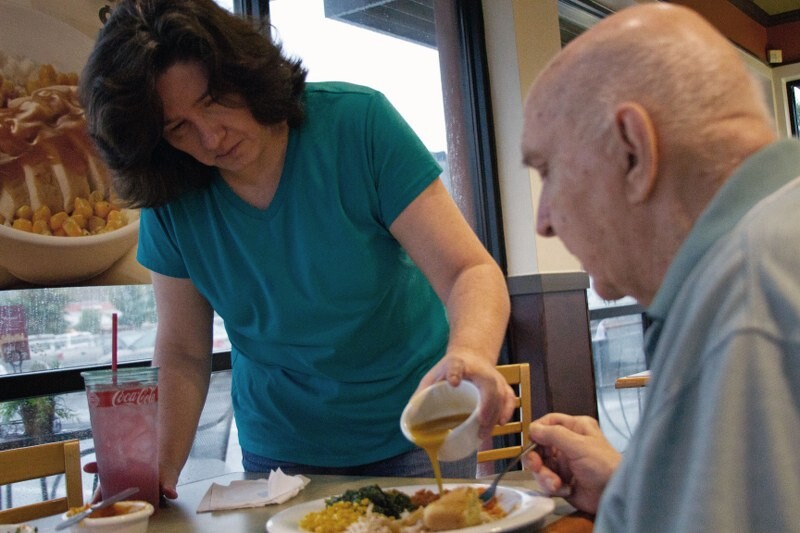 When Debbie Walter submitted a required report on Wyoming's new Aging and Disabilities Resource Center to the U.S. Administration on Aging, this question came back: Was there a typo on the cover email?

No, there wasn't. Walter in fact wrote a 500-page sustainability report on the program.
"I wrote up and sent everything I could," Walter said from her office in Wyoming Department of Health's Aging Division. "I wanted them to see we have been working very hard even with limited funding to provide all the services we could."
If you're reading a sense of passion and urgency, you're right. As state ADRC coordinator, Walter knows that the new statewide resource center is funded with a three-year federal grant – now in its second year – supplemented by one-time funding this year from the state of Wyoming. In the future, the program may have to depend entirely on state funds.
The ADRC is a single-stop service that provides a free and unbiased service to help Wyoming residents looking to help those who are aging or have disabilities find answers on where to find help and resources in Wyoming. Staff members receive training on government assistance programs and can help people learn more about whether they are eligible for Medicaid, Medicare, Social Security Disability Insurance and other federal and state programs. They can also help people who are working with private insurance companies to determine what services are covered under their policy. Center staff also will help clients complete applications if those are required. ARDC does not, however, determine a client's eligibility for any program. Other services include short-term case management and options counseling for those who are approaching retirement and may be looking for information on long term care options, for instance.
The grant was written for the service to be offered via toll-free phone assistance supplemented by a website. For many, that level of support at a one-stop resource shop gives them the help they need. But in some cases, a face-to-face consultation is required. Walter says the state's $200,000 is being used to expand the program and hire staff members who will be able to travel to meet with clients who need more help. Currently, the program has someone in Cheyenne who will be able to travel through the eastern portion of the state; in the long run, she said, the program will have people strategically placed throughout Wyoming so no one has to travel very far.
[Photo courtesy of by ereiamjh/Flickr]