by Chris Thomas, Public News Service-OR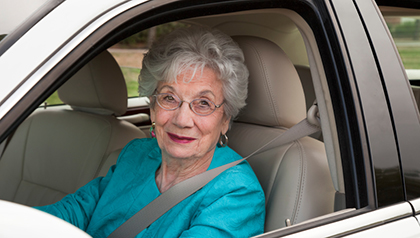 (12/16/13) PORTLAND, Ore. - In rural Oregon, it's the weather - and in cities, add the traffic - that can make winter a tough time to be behind the wheel. AARP Oregon can't change that, but its newly revamped "Smart Driver" program can help people cope with those challenges and others, particularly if they're age 50 or older.

AARP is a longtime provider of driver safety courses. AARP Oregon volunteer chief trainer Curtis Hanson said new research on accidents, vehicle technology and aging has been used to update the six-hour course.

"What we try to do is get people thinking about driving as actively as they were when they first took their driving test," Hanson explained, "re-honing skills or rethinking about driving as a conscious activity, instead of just jumping in the car and going down the road."

The trainers don't dwell on it, but he said part of the course content involves older motorists knowing when to sensibly - as AARP puts it - "retire from driving."

"Absent some traumatic incident - a disease or heart attack or who knows - men outlive their driving ability on average by six years, and women on average by 10 years," said Hanson. "So, we're going to be doing other ways of getting around than driving."

Another part of the Driver Safety Program, called "We Need to Talk," is aimed at helping families discuss this sometimes touchy topic with aging relatives.

Even people who have been driving for decades are surprised at how much some of the rules for things like safe following distances have changed, he added, and many take the course to get a discount on car insurance.

"We are also approved by the state courts and some of the municipal courts," he said. "So, if a person comes in and has a not-too-terribly-serious citation, they can come to this defensive driving course and have their fine reduced or have the ticket go away."

The course is not just for AARP members, and Hanson's students have ranged in age from 15 to 96. It is taught around the state; a course locator and more information are online at www.aarp.org/drive>.

Information for drivers over age 50 is also available on the Oregon Dept. of Motor Vehicles website, www.oregon.gov/odot/dmv/50plus>.