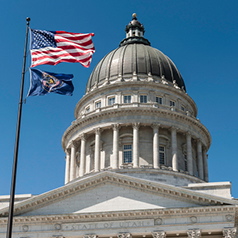 AARP Utah is cohosting "Democracy Day" at the state Capitol complex on Jan. 28—the day after the 45-day legislative session begins. The free event features political speakers and lunch with lawmakers, giving participants a chance to learn about key issues and speak directly with their legislators.

AARP Utah is focusing on Medicaid expansion and long-term care issues during the 2014 legislative session. Members are invited to get involved, monitor developments and keep in touch with lawmakers.

Go to aarp.org/ut to register for Democracy Day and for more information.