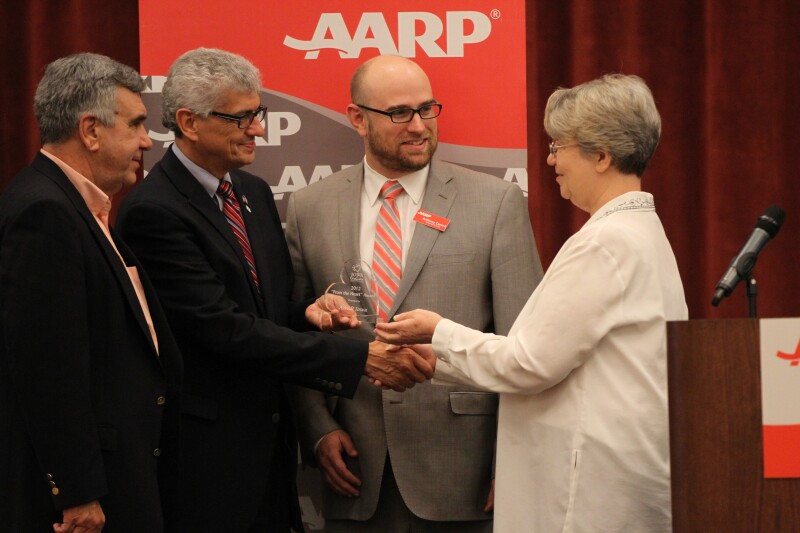 Gearing up for the 2013 Iowa state legislative session, AARP Iowa will be focusing efforts on legislation to protect the health and financial security of 50+ Iowans and their families.
Each November, AARP Iowa sets our state legislative priorities consistent with policies adopted by AARP's national Board of Directors. We select our priorities based on the needs of Iowa residents as expressed in member surveys, and information gathered at AARP Iowa-sponsored forums and events throughout the year.
Our priorities emphasize enhancing life in communities where our members live and work. Our key areas of focus for 2013 are advocating for more affordable, accessible and adequate health care and long term care, promoting the financial security of Iowans 50+ and keeping utility costs affordable and accessible.
Among specific legislative issues AARP Iowa will be championing are:

continuing to oppose any bill to require utility customers to prepay for service for prepayment of construction of new power plants
continuing to support legislation to professionalize and credential Iowa's largest workforce, direct-care workers
helping draft legislation that would help better detect and prevent financial exploitation of older Iowans
continuing to closely monitor efforts to establish an Iowa Health Care State Exchange
Get Involved, Stay Informed
If you'd like to learn more about any of the issues AARP Iowa is working on, or if you would be interested in becoming an advocacy volunteer with AARP Iowa, please call us toll-free at 1-866-554-5378 or email aarpia@aarp.org