Contact: David Irwin dirwin@aarp.org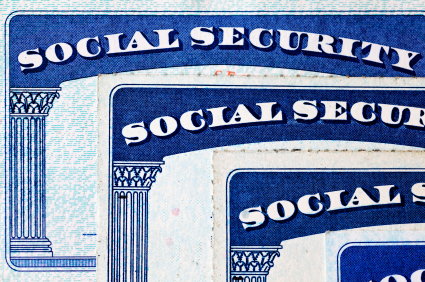 Behind Closed Doors, Social Security & Medicare Cuts Looming in Last-Minute Deal Would Mean Billions in Slashed Benefits for New Yorkers

NEW YORK, New York – The government shutdown coupled with the nation hitting its debt ceiling in just three days equals a perfect storm brewing in Washington that could hold dire implications for older New Yorkers. But it's what's happening out of the public's eye that could take the harshest and most surprising toll in the state, warns AARP.

As Congress races to end the shutdown and beat the debt ceiling clock, cuts to Social Security and Medicare are back on the table in behind-closed-door negotiations.

"Out of the line of sight, the real devil could be in the details. Washington cannot treat New Yorkers' earned Social Security and Medicare benefits like a line item on a budget," said Beth Finkel, State Director for AARP in New York. "AARP is urging Congress and the President to come up with responsible solutions that don't reserve the harshest blow for those New Yorkers least able to bear it."

Debt deal cuts to Social Security via a chained CPI: The move would cost New York recipients about $8.46 billion statewide in Social Security, veterans' disability and military pension benefits. The cuts will be felt in every county in New York, as detailed by AARP in a recent analysis.

A Chained CPI contains changes to the formula used to determine the Cost of Living Adjustment (COLA) for veterans and Social Security beneficiaries with a twist, assuming that when prices for one item go up, people settle for cheaper substitutes (for example, if beef prices go up, they'll buy chicken).

The "substitution" theory under a Chained CPI ignores the reality that most seniors can't simply trade down in their spending on prescription drugs, utilities and other fixed expenses.

2.4 million older New Yorkers currently receive Social Security for an average annual benefit of

$15,600. Social Security makes up about 47% of the typical older New Yorker's income, lifting 32% out of poverty. The state also has nearly 1 million veterans receiving disability and military pension benefits.

Hitting Medicare beneficiaries even harder in a debt deal: A proposal to charge patients new copays for lab tests and home health services under Medicare would prove harmful to New York's Medicare patients - who already pay copays, premiums and deductibles for their doctor, hospital and prescription coverage, spending an average of 14% of their income on out-of-pocket costs.

The move is based on the faulty notion that older New Yorkers will get fewer lab tests if they're forced to pay for them. The theory falls flat because physicians are the ones who order lab tests. Older New Yorkers, who can't afford the copay, risk going without diagnosis and treatment - which would drive up Medicare costs.

Similarly, requiring New Yorkers who are prescribed home health services to pay copays would do nothing to reduce Medicare costs. More likely, it would increase costs because people who can't afford the copays could end up returning to the hospital. Since one of the drivers of Medicare costs are unplanned hospital readmissions, patients should be encouraged to get proper follow-up care, not penalized for following their doctors' orders.

Roughly 2.5 million New Yorkers are enrolled in Medicare, spending 12%, or $3,500 on out-of-pocket medical expenses. In 2011, Medicare spent an estimated $18 billion on health care services in New York.

"We're urging Washington for a quick resolution to the debt-ceiling crisis without risking the Social Security and Medicare benefits older New Yorkers have earned and need," added Finkel. "AARP is fighting for responsible solutions to keep Medicare and Social Security strong—not only for today's retirees but also for our children and grandchildren."



Follow us on Twitter: @AARPNY and Facebook: AARP New York



AARP is a nonprofit, nonpartisan organization, with a membership of more than 37 million, that helps people turn their goals and dreams into real possibilities, strengthens communities and fights for the issues that matter most to families such as healthcare, employment and income security, retirement planning, affordable utilities and protection from financial abuse. We advocate for individuals in the marketplace by selecting products and services of high quality and value to carry the AARP name as well as help our members obtain discounts on a wide range of products, travel, and services. A trusted source for lifestyle tips, news and educational information, AARP produces AARP The Magazine, the world's largest circulation magazine; AARP Bulletin; www.aarp.org ; AARP TV & Radio; AARP Books; and AARP en Español, a Spanish-language website addressing the interests and needs of Hispanics. AARP does not endorse candidates for public office or make contributions to political campaigns or candidates. AARP Foundation is an affiliated charity of AARP that is working to win back opportunity for struggling Americans 50+ by being a force for change on the most serious issues they face today: housing, hunger, income and isolation. AARP has staffed offices in all 50 states, the District of Columbia, Puerto Rico, and the U.S. Virgin Islands. Learn more at www.aarp.org .

####