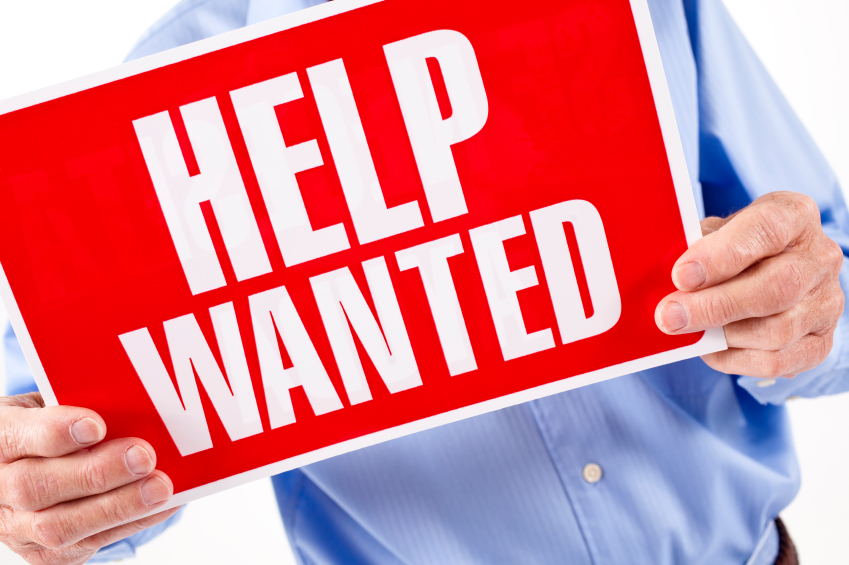 By Ross Primack, CPRW, CEIP


The following article is part of the AARP Connecticut 50+ Job-Seeker Series, featuring posts by AARP and local experts that are aimed at helping older workers take their job-hunting and career skills to the next level.

Regardless of their occupation, every job seeker over 50 has legitimate concerns about the potential for age bias. A strategically-written résumé captures the immediate attention of the reader/employer and prompts them to contact you for an interview. However, giving clues to your age along with applying outdated résumé practices can easily prevent mature job seekers from securing an interview. The following tips and advice can help you "age-proof" your résumé and increase your chances of getting an interview.

Consider your reader

When writing your résumé, always keep the reader/employer in mind. Imagine that he or she has a "shopping list" of requirements for their ideal candidate. Your résumé should clearly and succinctly communicate that you have what they're seeking. In addition, for the purpose of age proofing your résumé, assume the reader may have reservations about hiring a mature candidate.

One size does not fit all

If you're applying for an advertised position, use the details in the job posting to customize your résumé. You don't need to write your résumé from scratch, but make sure that all requirements noted and duties described can easily be found in your document. Regardless of your occupation, the one size fits all approach is ineffective especially in this competitive job market. As my colleague and friend, Martin Yate, the N.Y. Times bestseller of the Knock Em Dead career books says, "The résumé that tries to be all things to all people, lacks focus and is usually lost in the résumé databases forever, and when occasionally it is found – the un-focused mess is inaccessible to a busy recruiter's first scan and gets passed over."

Let the reader know you're tech savvy

A common misconception about mature job seekers is that they're technophobes. Employers may be concerned that they have a lack of computer skills or no desire to acquire new ones. Your résumé is an ideal vehicle for communicating that you are not only tech savvy, but that you're ahead of the curve.

Don't use an old school email address - Every résumé's contact information must include an email address. There's a perception that AOL or Hotmail addresses are "old school. " If you're still using these domains, set up a Gmail account ASAP. In addition, don't give clues to your age by using any variation of your birth year (i.e. janejobseeker1960@gmail.com). Setting up a new address may seem like burdensome task, but if one prospective employer chooses to screen out candidates with an "old school" email, you run the risk of missing an opportunity.
Direct employers to your LinkedIn account - It's estimated that 94% of recruiters use LinkedIn to find candidates. Therefore, your résumé's contact information should feature your LinkedIn public profile address. If you haven't already done so, customize your LinkedIn's URL. This will further demonstrate your tech savvy. Not sure how to customize the address? Do a Google or YouTube search for instructions.
Promote your software skills - Your résumé can also be used to showcase your computer software skills. Depending on the nature of your work, it may be advantageous to provide specific details about the programs you've used. You can furnish this in one of two ways. First, consider including a sentence in your résumé's Summary or Profile like: "Computer skills include Word, Excel and PowerPoint" or "Computer skills – Word, Excel and PowerPoint". Second, if one of your duties/responsibilities involved the use of a specific software program, reference it. For example: "Created PowerPoint presentations for staff training". Résumés that feature quantified achievements give all job seekers a competitive advantage. For the mature job seeker, a résumé that provides metrics and a computer skill is a win-win. For example: "Created an Excel spreadsheet that reduced processing time by 37%".

Replace your objective with a job title

Résumé objectives are also considered passé. Those of us of a certain age probably used a résumé objective like, "To secure a job as a (blank) with opportunities for growth and advancement." The major problem with an objective is that it doesn't focus on the employers "shopping list of requirements." An objective is an outdated and redundant expression of your needs. If you're applying for a job as a (blank), does your résumé need to express (in a full sentence) your desire to secure a job as a (blank)?

Replace your objective with a job title. The title can simply state your occupation or job target such as Senior Accountant, Customer Service Representative, Facilities and Property Manager, IT Project Manager or Hotel Operations Manager. There are a number of reasons to include a title. It immediately identifies who you are and what you're targeting. In the early stages of the screening and reviewing process, the document may be manually sorted especially if the employer is collecting hard copy résumés. Consider these scenarios:

Jane is the HR Director for ABC Industries. Her company has openings for a Senior Accountant, a Customer Service Representative and an IT Project Manager. The jobs are advertised online and prospective candidates are asked to email a copy of their résumé.

Scenario One – Jane attends a job fair and solicits résumés for the three positions. At the end of the day, she has a large stack of résumés to sort. If she opts to sort these by job, résumés with a title are easier to sort and more likely to make it to the next step in the review process. In her position, Jane isn't obligated to read every single résumé. If a résumé doesn't have a title and can't be quickly associated with one of the three jobs, she may opt to put it aside or discard it completely.

Scenario Two – Late Friday afternoon before a long weekend, Jane receives a call from Eric in the Marketing Department. His cousin Mary is looking for a job as a Customer Service Representative. ABC Company is going to start interviewing candidates next week and he was wondering if it's too late to send his cousin's résumé. Jane instructs Eric to send the résumé via interoffice mail. On Tuesday afternoon, Jane gets Mary's résumé, but it has no title and based on the content it's not clear if Mary is interested in customer service or the IT opening. Jane tries calling Eric for clarification, but he's taken the week off. Jane has a busy schedule and puts the résumé aside.

Consider modifying your employment dates

Although résumé writing is not an exact science, most career professionals agree that a résumé should reflect 10-15 years of professional experience. Consider modifying employment dates to reflect more recent employment and prevent the potential for age bias. For illustrative purposes, let's consider Jane again, but this time as a candidate. Jane has worked for ABC Company for 27 years. Here's a snapshot of her career progression at ABC:

1988 to 1992 – Administrative Assistant

1992 to 2000 – Human Resource Representative

2000 to 2005 – Human Resource Representative II

2005 to 2007 – Assistant Director of Human Resources

2007 to Present – Director of Human Resources

If Mary's applying for a job at another company, she could exclude the two positions she held from 1988 through 2000. What if a skill or job duty from this omitted period is relevant to future consideration? Mary could reference skills in her career summary or a closely related position.

Delete your education dates and update the name of the school if applicable

Any job seeker concerned about the potential for age bias should not include his/her graduation date(s) on résumés. In addition, when noting educational institutions, be sure that you're using the most current name. For example, the school you graduated from may have been a college, but it's now labeled as a university. Even if you omit dates, providing the "old name" can also give clues to your age especially if the name change occurred many years ago.

Ross Primack has been a Certified Professional Resume Writer at the Connecticut Department of Labor for more than 15 years.

50+ Job Seeker Series and Related Articles:

AARP Connecticut Launches 50+ Job Seeker Series
Make Your Network the Center of Your Search
Put Your Best face Forward When Job-Hunting
Dealing with the Overqualified Label
Getting LinkedIn
Create Your Personal Brand

For additional jobs and career-related resources for those age 50+, please visit: www.aarp.org/work or www.lifereimagined.org/work.