HERO offers hard-working Hoosiers needed retirement savings options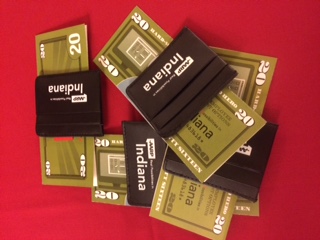 To address Indiana's retirement savings crisis and enhance access to private retirement savings options, AARP Indiana is backing the Hoosier Employee Retirement Options bill, or HERO, authored by Representative Sean Eberhart (R-57).

"Social Security has become the main source of retirement income for many Hoosiers," said interim AARP Indiana State Director Sarah Waddle. "And, with an average monthly benefit of $1,300 that's just not enough money to live on, let alone retire with peace of mind. We can, and have to do more."

HERO is a common-sense approach that seeks to bridge this significant gap in retirement savings by connecting small business owners and the self-employed to an online portal where they can select from a list of private plans that have been vetted by the State.

"More than one million Hoosier workers currently don't have access to an employer-sponsored retirement savings plan," Rep. Eberhart said. "However, we know that people are 15 times more likely to save if they can do so through work. HERO would make it easier for small business owners, like me, to secure retirement savings plans for ourselves and our employees."

A recent AARP survey of nearly 500 small business owners in Indiana concluded that there is both a real need and widespread support for HERO across the political spectrum. The large majority surveyed – 75 percent - currently do not offer their employees a retirement savings plan. And, 84 percent of those respondents said they would go online and select a plan that meets established criteria for affordability and convenience. Moreover, most small business owners agree that offering a retirement savings plan would give them a competitive edge (71%) and help attract and retain quality employees (79%).

"Across political views, at least three of five Hoosier small business owners support legislation that provides online access to affordable retirement savings plans," Waddle said. "Helping hard-working Hoosiers retire with financial security clearly isn't a partisan issue."

"Given the level of support and interest seen in the survey results, and the shared desire by my colleagues to promote fiscally-responsible, homegrown ideas like this one, I think the bill will be successful this year," Eberhart said.

For more information about AARP's support for HERO and / or the survey results, please contact Katie Moreau.