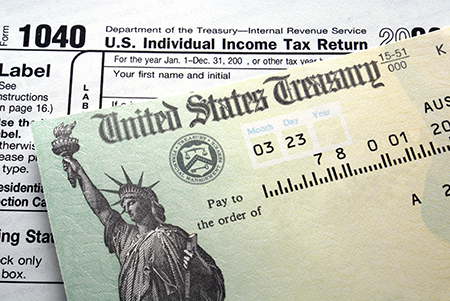 This year, AARP Foundation is again providing free tax assistance and preparation for taxpayers with low to moderate income through the AARP Foundation Tax-Aide program. AARP Foundation Tax-Aide, in its 45th year, is the nation's largest free tax assistance and preparation service, giving special attention to those 60 and older. You do not need to be a member of AARP or a retiree to use this free service.
"The U.S. tax code is complex and intimidating, even if you can afford to pay for someone to complete your tax return," Tim Summers, state director for AARP Wyoming, said. "That's why I am proud that AARP volunteers are ready and happy to help those in need to complete their tax return accurately and on time."
In 2013, AARP Foundation Tax-Aide's 35,000 volunteers at nearly 6,000 sites provided 2.6 million people with free tax help. Taxpayers who used AARP Foundation Tax-Aide received $1.3 billion in income tax refunds and more than $244 million in Earned Income Tax Credits (EITCs).
Last year, 68 AARP Foundation Tax-Aide volunteers from across Wyoming helped more than 3,700 people file their federal tax returns. The program is offered at approximately 18 sites in Wyoming including senior centers, libraries and other convenient locations.
For more information or to locate an AARP Foundation Tax-Aide site, visit www.aarp.org/findtaxhelp or call 1-888-AARPNOW (1-888-227-7669). AARP Foundation Tax-Aide is offered in conjunction with the IRS.
Photo courtesy of cabania - istockphoto.com