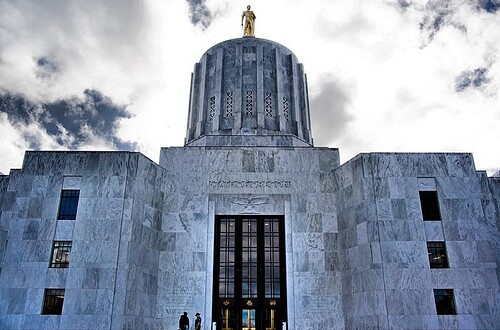 The state legislative session begins soon and here is AARP Oregon's priorities. We can use your help. If you are interested in our advocacy efforts, sign up for regular updates at aarp.org/getinvolved.

CAREGIVING

CARE Act – The Caregiver Advise, Record, Enable Act improves health, improves care, and reduces health care costs by treating family caregivers as if they are part of the care team of a patient admitted into a hospital. Specifically would:

o Provide an admitted patient an opportunity to name a family caregiver who is recorded in the medical record;

o The family caregiver would be alerted prior to the patient being discharged; and

o Family caregivers would receive a live demonstration on how to perform post-discharge care.

DHS Budget for Long Term Supports and Services (LTSS) – AARP Oregon and the Campaign for Oregon Seniors and People with Disabilities (COSPD) will work to ensure sufficient funding for LTSS, including Oregon Project Independence, the Aging and Disability Resource Connections, Medicaid services, etc.
Senate Bill 21 Steering Committee – The SB21 Steering Committee will propose improvements to Oregon's landmark long term care system. AARP Oregon has been involved in developing this proposal and will participate in the creation of new regulations associated with it.
RETIREMENT SECURITY

Create Oregon Retirement Savings Fund - The Oregon Retirement Savings Fund Board shall develop a retirement plan for residents of Oregon and conduct a market and legal analysis of the plan.

Inadequate retirement savings is a major concern for Oregon seniors, families, and young people entering the workforce. About half of Oregon private sector employees do not have access to retirement plans at work. Women, people of color, and employees of small businesses are especially underserved in the current market.

The plan established by the board must:

Qualify for the favorable federal tax treatment ordinarily accorded to individual retirement accounts.
Offer residents of this state the opportunity to contribute to the plan through payroll deduction.
Whenever possible, use existing employer and public infrastructure to facilitate contributions to the plan.
Provide portability and flexibility to participants.
Be pooled and professionally managed.
Provide for funds to be held in the Oregon Retirement Savings Fund created in the bill.
Create no fiscal liability for the state or employers for investment losses.