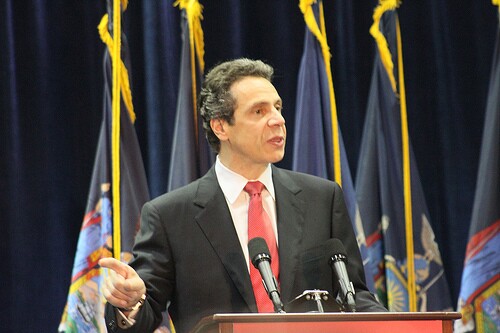 AARP commends the leadership of Governor Cuomo and his efforts to make New York State a better place to live, work and age with independence and dignity. Governor Cuomo highlighted several important initiatives that we welcome and on which we look forward to working with him during the upcoming legislative session.
AARP New York is very pleased the Governor has proposed an anti-hunger task force to increase participation in federally-funded hunger programs as well as to increase the use of New York farm products and healthy foods in these programs. The Governor has an excellent track record of breaking down barriers so that not only older New Yorkers, but all New Yorkers have access to much needed nutritional services. AARP is pleased to see this work continue, as tackling hunger issues in New York is a top priority for AARP.
AARP fully agrees with the Governor and the Moreland Act Commission's call for better oversight and performance of our utility industry to protect ratepayers. The importance of affordable and continuous electric utility service cannot be overstated. We greatly welcome the Governor's call to freeze utility rates for the next several years. New York State residential customers already pay some of the highest rates in the country, and the Governor's call for action is a clear step in the right direction. AARP also strongly believes the Governor should create an independent utility consumer office solely dedicated to the interests of consumers, like 40 other states who have established independent utility consumer advocate offices, because New Yorkers deserve nothing less than to have their views and interests represented in complicated utility rate hike and regulatory matters.
The Governor's proposals to create the $1 billion House NY Program to preserve or produce more affordable housing across the state is commendable and will undoubtedly meet many unfilled housing needs of New Yorkers. AARP believes this is an excellent opportunity to build housing units to incorporate universal design features and allow people to live independently in their homes, both now and as they age.
AARP stands ready to work with the Governor and the Legislature to pass and implement these important proposals for the benefit of New Yorkers of all ages.
Follow us on Twitter: @AARPNY and Facebook: AARP New York