AARP Websites Providing Answers About Health-Care Law
Leigh DeNoon, Public News Service-IN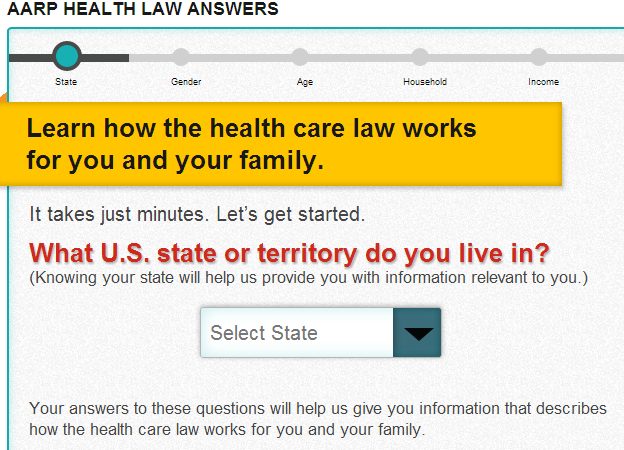 INDIANAPOLIS - Answer a few questions online, and in about five minutes you can know more about what the Affordable Care Act means for you. October 1 is the day Americans will be able to go online and shop for health care insurance through what are known as exchanges. The health-care law requires everyone to have insurance by January.

According to Sarah Waddle, director of federal advocacy for AARP Indiana, AARP has developed a website called HealthLawAnswers.org.

"It's an easy-to-use online tool that asks you about seven questions, and gives you a customized report about what the law means for you and how it's going to impact you as an individual, based on the answers you give to those seven questions."

Waddle said another website with useful information about the Affordable Care Act is HealthLawFacts.org.

She noted that in just a matter of weeks people will be able to sign up for health insurance online.

"Those costs and plans aren't going to be available to see until October 1. But what 'Health Law Answers' can do is get people pointed in the right direction of what they're going to need to do come October 1."

Waddle said it's not just AARP members who need to know about the health care law.

"People of all ages have questions about this, and we realize that a lot of our members have children and grandchildren that are going to utilize the Affordable Care Act, and so they need to be able to have answers."

HealthLawAnswers.org doesn't ask for any identifying information and AARP doesn't track who uses it.