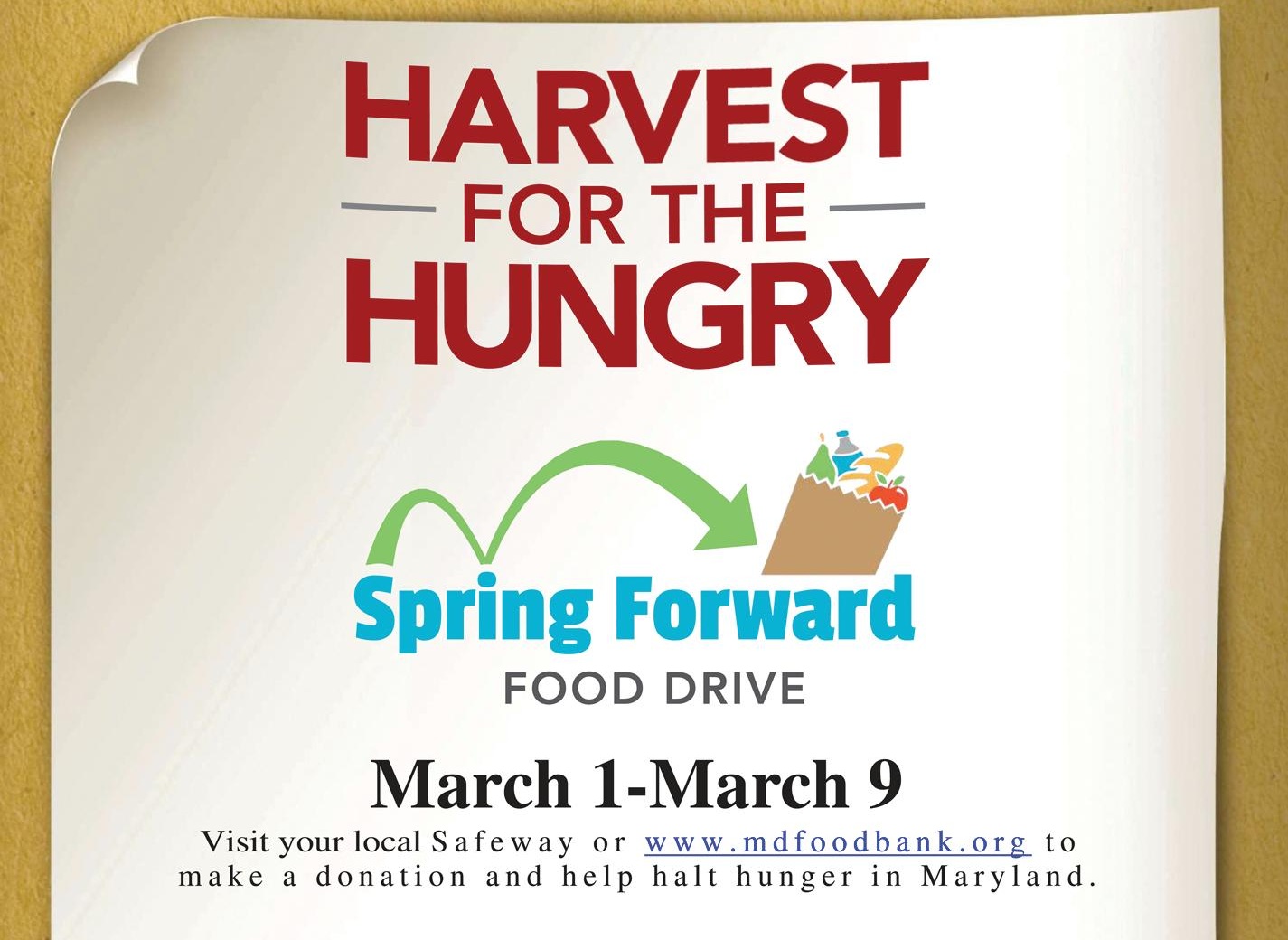 Daylight Saving Time ("Spring Forward") begins on Sunday, March 9. What better way to celebrate than with a week's worth of giving beforehand?

AARP Maryland and partners (Maryland Food Bank, the Girl Scouts of Central Maryland, Safeway, WBAL TV 11 and the U.S. Postal Service) will kick off the 27th Annual Harvest for the Hungry Spring Forward Food Drive on Friday, February 28 at 10 a.m. This event will take place at Faith Community Church, a longtime Maryland Food Bank partner in northeast Baltimore City. The Spring Forward Food Drive officially begins on Saturday, March 1, and runs through Sunday, March 9.

The drive asks the public to donate $10 toward a pre-packaged bag of food at Safeway stores (a $12 value), where AARP and Girl Scout volunteers will be stationed. There are other ways to donate, too. Those interested can also drop off donations at post offices, and/or give a bag of food online at mdfoodbank.org/springforwardmd.

Maryland ranks 29th in the country for food insecurity among the 50+, and many of those affected are children and seniors.

The drive, now in its 27th year, typically collects more than half a million pounds of food for hungry families across the state, at a time of year when donations are down and hunger is not in the spotlight. This year's drive is especially important, since it marks the first since Harvest for the Hungry Founder Larry Adam passed away in late 2013. We are committed to keeping his legacy alive and making this the best Harvest for the Hungry Spring Forward Food Drive yet! Larry Adam's family speaks during Spring Forward press conference - watch now

The food drive is also part of AARP's national Drive to End Hunger campaign, which raises awareness and funds nationally to help combat senior hunger.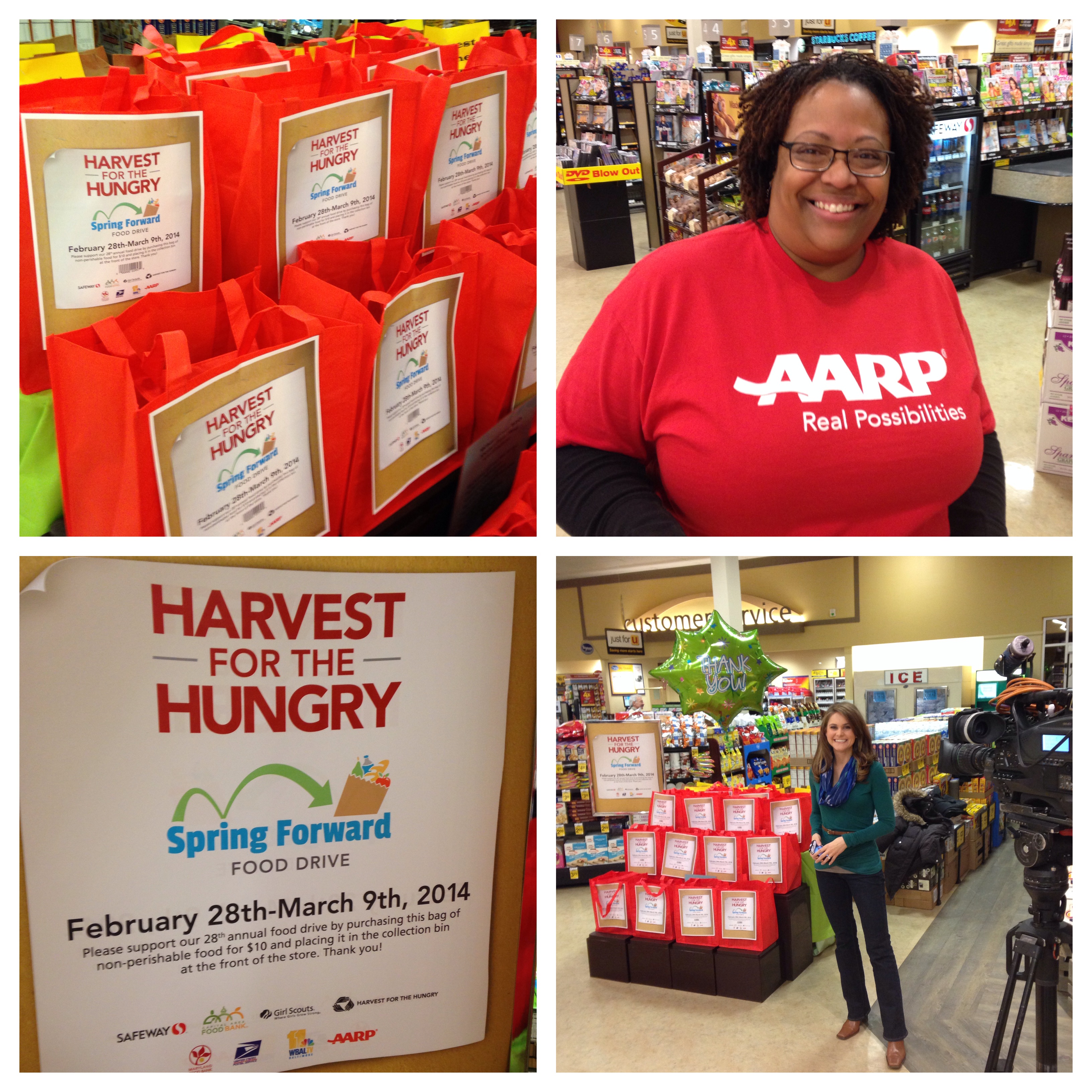 Look for our AARP volunteers and the red grocery bags of food at Safeway stores around the state. Help halt hunger by donating today!

Are you on Facebook or Twitter? We are too! Follow the Harvest for the Hungry Spring Forward donation stories and photos during the week of March 1-9, and contribute to the conversation using the official Spring Forward food drive hashtag #SpringForwardMD. Tweet us your photos and stories @AARPMD, or post on our Facebook page about how you are helping us to halt hunger in Maryland.

Want to donate to the campaign online right now? Visit the official Spring Forward online donation page.