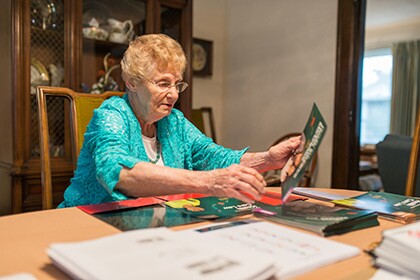 AARP volunteers are available to speak to community groups about the health care law or responsible ways to strengthen Social Security and Medicare.

"These free presentations can help you learn how the health care law affects you and your family—and what needs to be done to ensure your children and grandchildren can depend on Social Security and Medicare for retirement security," said Michael Barnhart, AARP state president.

With a month's notice, the AARP Ohio Speakers Bureau can customize a presentation based on group size, interest and time. To request a speaker, call toll-free 866-389-5653 or email ohaarp@aarp.org.