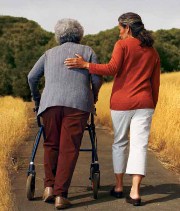 More Michiganders may have an opportunity to age in place since lawmakers approved an 8.7 percent increase in funding for MI Choice, the state's Medicaid program for home- and community-based services. These services help people continue to live at home rather than move into nursing homes or other institutional settings. A 2009 AARP study showed a majority of Americans (89 percent) want to stay in their own homes as they age.

The new state budget, which took effect Oct. 1, provides an increase of $1.8 million for Meals on Wheels and $3.2 million for services such as help with bathing, dressing, managing medications and performing household chores. Even so, it could take several months for program administrators to whittle the waiting lists.

Earlier this year nearly 4,500 eligible people were on waiting lists. Nearly half of them had been waiting for more than 180 days.