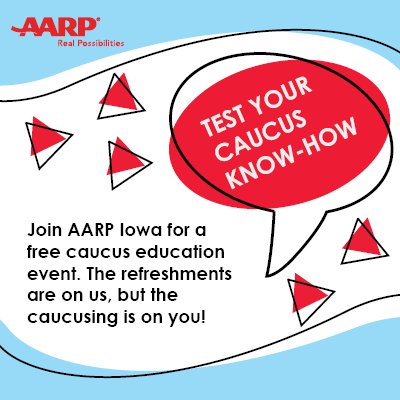 AARP Alaska is engaged in several activities this month to help voters make informed decisions at the polls.

AARP is cosponsoring two televised debates on KTUU Channel 2. Tune in on Sunday, Oct. 26, at 8 p.m. to hear gubernatorial candidates and on Wednesday, Oct. 29, at 7 p.m. for U.S. Senate candidates. In each hour-long program, candidates will address issues of concern to Alaskans age 50-plus. AARP also will cosponsor KTUU's election night coverage on Tuesday, Nov. 4, from 9 to 11 p.m.

In addition, AARP members are invited to attend candidate forums for three state legislative races—House districts 21 and 22 and Senate. These events will take place at the Millennium Hotel in Anchorage on Oct. 25.

AARP does not endorse candidates or favor political parties. For more information on the debates and forums, as well as opportunities to volunteer with AARP Alaska, email ak@aarp.org or call 866-227-7447 toll-free.