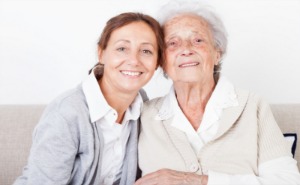 AARP Alaska is urging state lawmakers to support the crucial work of family members who care for a loved one after a hospital stay.

A bill introduced last spring (SB 72) would allow every hospital patient to designate an unpaid caregiver, and would require the hospital to inform the caregiver about discharge plans and to show the caregiver how to perform follow-up medical tasks needed at home.

"These commonsense steps would make a world of difference to Alaska's family caregivers," said Terry Snyder, AARP state president. In a recent AARP survey, more than 4 out of 5 Alaska voters age 45-plus favored its provisions.

AARP Alaska is asking members to urge their legislators to support the bill again in January 2016. For names and phone numbers of your state representative and state senator, call Ann Secrest, AARP state communications director, toll-free at 866-227-7447.