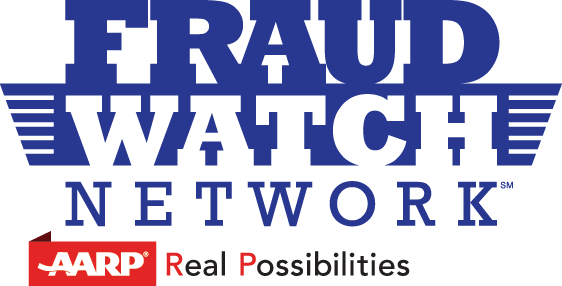 With shoppers expected to spend $616.9 billion on holiday gifts this year, scammers are gearing up to rip off unsuspecting consumers. That's why AARP Fraud Watch Network developed a free, online resource guide so families can protect themselves and those they love from holiday scams.

The guide highlights three of the more common holiday scams: online shopping scams, gift card fraud and fake charities.

"It's the season of giving, but for con artists, it's the season of taking," said Byron Peterson, a member of the AARP Connecticut Executive Council and lead volunteer for the organization's Fraud Watch Network. "On an interactive telephone town hall with thousands of AARP members in Connecticut earlier this week, half reported that they themselves or a loved one had been the victim of a scam or identity theft. The Fraud Watch Network gives Nutmeggers the tools they need to outsmart con artists before they strike."

Online Shopping Scams
Scammers mimic or slightly alter a website domain name of a well-known retailer and launch a copycat site in its place, promising great deals on hot ticket items. Your best bet to stay safe: Don't click on a link from an email or social media site unless you are absolutely sure the message is from a legitimate business. And, before making a purchase, do an online search for the "vendor name + scam". For all online shopping, always confirm that the web address for the payment page starts with "https".

Gift Card Fraud
Gift cards are popular presents, but can be easily compromised by thieves who access card numbers and authorization codes off cards on a store rack. With that information, they can drain the funds on the cards leaving the card recipient with a zero balance. If you buy your gift card off a rack, ask the cashier to activate the card and verify the balance. Be sure to keep your receipt in case there are any issues.

Fake Charities
December is a prime month for charitable giving and scammers will take advantage of your generosity, and your hard-earned dollars, by creating a fake charity or by falsely representing a well-known group. Before making any donation, always verify an organization through charitynavigator.org or the Better Business Bureau (bbb.org), a partner in the Fraud Watch Network here in Connecticut.

The online guide features more ways to protect yourself against these three scams as well as other types of holiday scams that may be happening near you.

In an effort to arm all Americans with the tools and resources to spot and avoid scams and identity theft, AARP launched the Fraud Watch Network earlier this year. A free resource for people of all ages, the Fraud Watch Network offers real-time alerts about the latest scams in your state, a guide to outsmarting con artists, plus help for those who have been victimized, and easy tips for consumers' daily lives from identity theft prevention experts. The public can sign up free of charge or call 877-908-3360.

For more information or to inquire about bringing a Fraud Watch Network presentation to your community, contact Erica Michalowski at (860) 548-3163 or emichalowski@aarp.org.