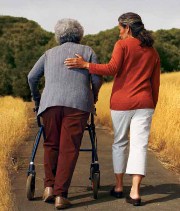 AARP Mississippi is urging lawmakers to move ahead with programs and policies to lighten the load for Mississippians caring for vulnerable family members.

In 2014, the legislature adopted a caregiving resolution backed by AARP that created a task force of state agencies, nonprofit organizations and long-term care facilities to recommend ways to help family caregivers. The task force presented its recommendations in December, and AARP Mississippi is now working with legislators to evaluate those ideas and move forward.

More than 565,000 Mississippians provide unpaid care for a family member or friend. A 2014 scorecard on long-term services and supports ranked the state 28th in support for family caregivers.

AARP Mississippi has launched Caregiving Circles throughout the state to bring caregivers together for support. For details or to join one, call 866-554-5382 toll-free.