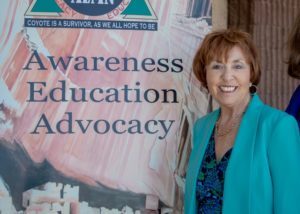 Starting our new life together in 1991 was scary and exciting. Jack and I were married and moving to Holland to advance his career with an International Company. My joy was over-shadowed by dread.

Jack was diagnosed with myeloma a month before our wedding. Like many who hear "he/she has CANCER" my life changed forever! I was overcome by shock, anger and fear and wondered if I was strong enough.

How will I survive the guilt of leaving my business, elderly mother and two daughters behind? How will I cope with being a full-time cancer caregiver? Will we get the right medical care in Holland for Jacks multiple myeloma?

We learned quickly the importance of early detection, getting 2 nd opinions and correct diagnosis. That is as true now and it was 27 years ago. From May 1991 to August 2003, when we retired to Arizona, Jack received cancer treatment in 5 countries, 3 US States and we moved 8 times. This made getting the right medical care tricky.

When Jack began treatment a month after we moved to Holland there was only one form of chemotherapy and one myeloma specialist located in the area. We were fortunate that our American doctor and international researcher knew the right doctor in Holland and the treatments worked.

Though Jack had side effects, we learned what foods he could tolerate and how to manage the nausea and sleeplessness. We were optimistic, determined and hopeful.

I learned to help by encouraging him, making new friends, socializing with locals, and exploring our new 'home' together. For Jack and many other cancer patients I know, having structure and balance in their lives really helps. Often that is the Caregivers job!

Tips that saved us and may help you too:



As Cancer Caregiver 'Captain', build a Circle of Care team: Engage everyone: patient, doctors, family, friends, religious organizations, etc.

Educate yourself to communicate and advocate for your patient effectively and help make the right decisions together.

The patient's role is to get better, take the meds/chemo, sleep, eat healthy or whatever is necessary to regain an acceptable quality of life.

Recognize everyone copes differently. Be gentle on yourself and the patient.

Give each other space and respect.

Remember if you don't take care of yourself first, who will take care of the patient?
Jack was the breadwinner and worked even on his bad days. Being productive distracted him from cancer. For me it was a respite from full-time cancer caregiving. I'd steal a few precious hours to take care of myself. Then launch into fighting with insurance companies, making appointments and handling hundreds of other details so that he wouldn't have to! Unfortunately, not every full-time cancer caregiver can elect to stay home.

Follow me for next months Blog post. Please contact me with your own cancer caregivers' stories and suggestions. Together we will build a healthy cancer caregiver community.

Warm Regards,

Barbara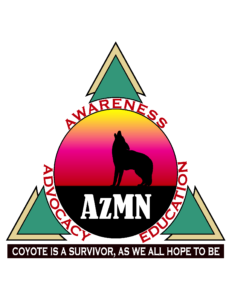 Barbara Baroff Kavanagh, MSW, LCSW

Barbara B. Kavanagh is the Founder and CEO of Arizona Myeloma Network (AzMN). She is a published author and served as faculty for universities including Boston University, Boston College Graduate School of Social Work, and Arizona State University. She holds a master's degree in Social Work from Boston University and a bachelor's from Duke University. Her first business, People to People Associates, Inc., a counseling, consulting, and training company, operated for fifteen years in Lexington, Mass.

AzMN is 501(c)(3) nonprofit organization started in 2004 by Barbara and her husband Jack who is a 27-year survivor of multiple myeloma. In 2003, they moved to Arizona to be near the Mayo Clinic for his ongoing treatments. In 2005, Barbara organized the first of many Living with Myeloma Roundtable and Conferences in Scottsdale, AZ. The conference attracted more than 300 attendees annually. All AzMN programs are designed to educate cancer patients, cancer caregivers, oncology healthcare professionals, researchers, and the public on the newest in cancer treatments and how to give and receive the best possible care.

AzMN has delivered hundreds of cancer patient and caregiver conferences throughout the State. Multiple Cancer Caregiver Education Program (CCEP TM) conferences are scheduled in 2018. Conferences are free and open to the public. They provide cancer patients and their caregivers the practical knowledge, skills and strategies necessary to effectively care for themselves. CCEP TM is a customizable program for companies and healthcare organizations that want provide onsite training for employees and constituents.

The Office of the Governor of Arizona recognizes AzMN with a proclamation annually designating a week in March as "Arizona Myeloma Awareness Week." AzMN is recognized by Great Nonprofits as a "Top-Rated Nonprofit" for multiple years. Barbara, herself, continues to receive awards for her work. She is the recipient of the prestigious Hon Kachina Outstanding Volunteerism Award, The Phoenix Business Journal's Healthcare Hero Award, the Arizona Rural Healthcare Association Volunteer of the Year award and the 2014 Arizona Business Magazine's Healthcare Leadership Award for Community Outreach. She was profiled as a Woman of Distinction in the 2016 edition of WOD Magazine. She is featured on radio, television, and in publications.

Barbara and Jack are mentioned in Tom Brokaw's book A Lucky Life Interrupted: A Memoir of Hope. Her books on volunteerism and patient advocacy include The New Volunteerism, A Community Connection; The New Partnership: Human Services, Business and Industry; and Training Volunteers in the New Millennium: An International Connection reflect a life dedicated to teaching and mentoring others to achieve their goals and transform their own lives and those they touch. She is currently working on her next book "Caring for the Cancer Caregiver". Her intent is to provide practical information on how to navigate the complex world of cancer patient and caregiver survivorship.