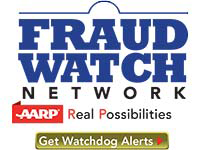 AARP Illinois and the Springfield Art Association invite AARP members and their guests to two informative and creative events.

On Saturday, Nov. 11, 7-9:30 p.m., AARP Fraud Watch Network: Canvas and Cocktails offers a chance to paint a masterpiece while learning how to guard against scams. On Monday, Nov. 20, 6-8:30 p.m., AARP I Love Caregivers: Fall Landscapes offers an opportunity to share best practices for caregiving while applying fall colors to canvas.

The events are free but registration is required at aarp.cvent.com/Spring fieldFraudArt or aarp.cvent.com/SpringfieldCaregiversArt—or by calling 877-926-8300 toll-free.