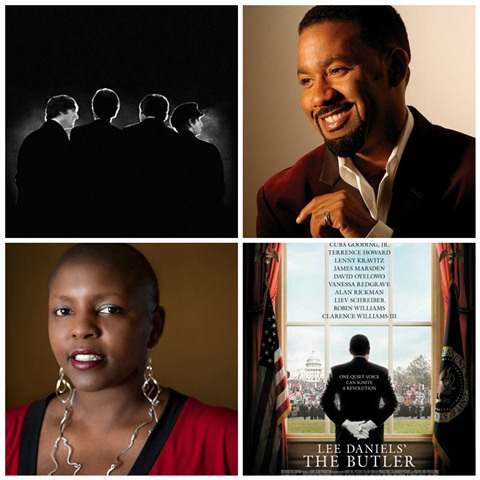 A movie or a music event? AARP DC has a number of fun and thought-provoking offerings during February that you will want to explore. Will it be a "Fab Four" tribute concert, a jazzy Valentine's Day evening for you and your sweetie, a 2014 Academy Award- nominated movie, or a documentary about marriage equality on an election ballot. Check out the details for each event. AARP DC looks forward to seeing you!

Beatles Tribute Concert Discount, Plus Ticket Give-a-Ways
There's still time to get your tickets and even a contest to win tickets for the 50th Anniversary celebration of the first-ever Beatles concert in North America. Re-live the memories at Uline Arena, February 11, 2014. See Beatles impersonators and singer Tommy Roe, who was the opening act at the original concert. Learn more here.

Spend a Jazzy Valentine's Evening with Marcus Johnson
AARP DC is offering a special discount for a Friday, February 14th Valentine's Day concert featuring Billboard Top 10 Jazz keyboardist/pianist Marcus Johnson. See the DC native perform at Strathmore. There is an AARP discount, here.

"The New Black" Takes a Look at Marriage Equality
Mark your calendar for Monday, February 24, 2014, for a free screening of "The New Black," a documentary that tells the story of how the African-American community is grappling with the gay rights issue in light of the recent gay marriage movement and the fight over civil rights. See details and RSVP for this free screening.

An American Vision in "Lee Daniels' The Butler"
On Tuesday, February 25th, Join AARP DC in celebrating Black History Month at a free AARP Movies for Grownups screening of the inspiring film "Lee Daniels' The Butler." The film features dynamic performances from an award-winning cast led by Oscar-winning actor Forest Whitaker and Oprah Winfrey. "Lee Daniels' The Butler" is the story of a White House butler who served seven American presidents over three decades. See details and RSVP for this free movie screening.