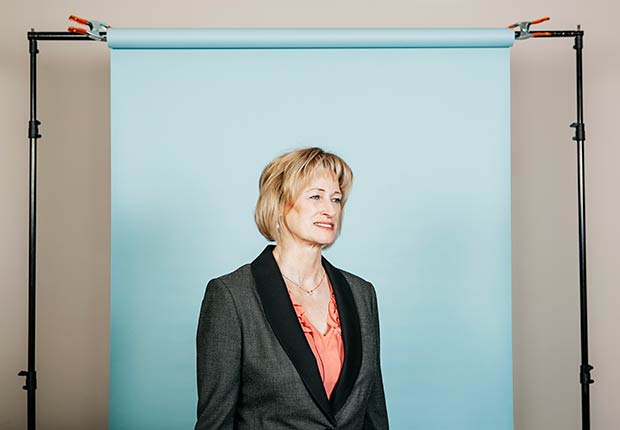 By Cynthia Pasquale

Medicaid, celebrating its 50th anniversary this summer, is more robust and accessible in Colorado than ever, but the sheer number of people who have gained health care coverage is straining the system.

Since Colorado expanded its Medicaid program as part of the Affordable Care Act (ACA) in May 2013, the number of enrollees has steadily increased, reaching almost 1.2 million in February.

The state had estimated that expansion—allowing people without dependent children and incomes up to about $16,240 for individuals ($21,980 for couples) to apply for Medicaid—would cover 160,000 additional Coloradans. But more than twice that number have enrolled since 2014.

In Colorado, every dollar of state spending on Medicaid before the ACA expansion was matched by $1.04 in federal funds. The federal government currently pays the full cost of covering those added by the expansion; its share will decline to 90 percent by 2020.

"It's certainly a good thing that these people now have insurance," said Nia S. Mitchell, M.D., an internist and assistant professor at the University of Colorado Anschutz Medical Campus in Aurora. She also sees patients at Uptown Primary Care, which is affiliated with Presbyterian/St. Luke's Medical Center in Denver.

Uninsured patients often waited up to a year to undergo recommended testing because of financial issues, Mitchell said, "but without those tests, as a physician, you end up flying blind."

Now Medicaid enrollees receive needed treatment earlier. A recent study found that in the states that have expanded Medicaid, 23 percent more people have been diagnosed with diabetes and are receiving care for one of the nation's most costly and harmful diseases.

Previously uninsured patients are now turning to primary care physicians, rather than costly emergency rooms, for treatment. A June 2014 nationwide study by the Colorado Hospital Association found increases in Medicaid charges—29 percent over the same period in 2013—and a corresponding decrease in charity care at hospitals in states that expanded Medicaid.

Internist's frustration
But many specialists limit or decline to see Medicaid patients, Mitchell said. "As a general internist, there are times when I've done all I can do and the patient needs a specialist, but that can take months. That's frustrating as a provider."

The influx of patients also has made it impossible for some primary care providers to treat everyone who comes to them, despite expanded hours and medical staff.

Although Medicaid enrollees have been eligible for dental care since April 2014, too few dentists in the state are handling the swelling patient load. A February study noted that in Kit Carson County, there is one dentist for every 8,162 residents, and only 877 of the state's 3,880 dentists accept Medicaid patients.

"Pay is no longer a burden for providers," said Debra Parsons, M.D., chair of the Colorado Medical Society's Medicaid Reform Committee. She said Medicaid payments are on par with Medicare and the state offers incentives for providers, including those who implement quality and cost-control measures.

"But the paperwork is pretty onerous" and takes physicians away from medical duties, Parsons added.
Despite "enormous challenges" to health care reform in Colorado, Parsons said, "we can do this and we will do this because it is for the health and well-being of our communities."

One in 4 state residents will be 60 or older by 2035, and Medicaid will play an increasingly important support role, said A.W. Schnellbacher, 73, of Littleton, a volunteer member of AARP Colorado's legislative advocacy team. Nursing homes and assisted living facilities are some of the most expensive care options funded by Medicaid today.

Surveys show that most older people want to stay in their homes if possible. Two state programs funded by Medicaid help them do that: Home and Community-Based Services for persons who are Elderly, Blind and Disabled (HCBS-EBD) and the Program of All-Inclusive Care for the Elderly (PACE), a joint program with Medicare.

Cynthia Pasquale is a writer living in Denver.