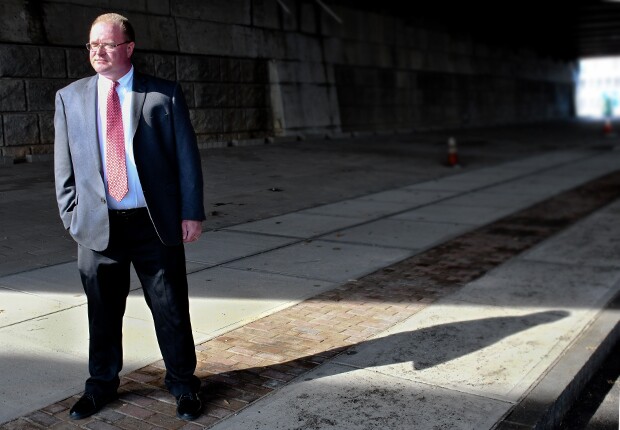 By Karen Ali

Two years ago, Greenwich police Detective Mark Solomon joined forces with AARP's Fraud Watch Network to help it stay one step ahead of increasingly aggressive con artists.

"In some of the most serious cases, such as kidnapping scams, they are threatening people over the phone—threatening to kill people," said Solomon, state chapter president of the International Association of Financial Crimes Investigators (IAFCI).

He added that these crooks are always "perfecting and honing their skills."

Besides working with Solomon and the IAFCI, AARP Connecticut's Fraud Watch Network collaborates with local and state law enforcement, state and federal agencies, consumer groups, nonprofits and the banking industry.

Erica Michalowski, AARP Connecticut community outreach director, said the network aims to educate as many residents as possible so they don't fall victim to schemes.

"There are a huge number of financial scams in Connecticut, more often than ever before," she said. They occur over the phone, on the internet, through the mail and in person. Roughly 21,000 financial fraud complaints from Connecticut were filed with the Federal Trade Commission in 2016, twice as many as in 2010.

Common ones include:

The grandparent scam: A con artist impersonates a grandchild claiming to be in trouble.
Financial schemes: These seek to obtain account numbers or promise refunds that require a deposit.
The IRS deceit: A caller warns that overdue taxes must be paid immediately over the phone.
It might seem official
"Sharing information is probably our best bet," Michalowski said. "When all these organizations are working together, it's powerful."

Solomon agreed that education about con artists is critical. "Law enforcement is serious about bringing them to justice, but it's equally important to educate the public so they don't fall victim to scams."

One way scammers fool victims is by convincing them they are calling or writing from somewhere that seems official, he said.

If your caller ID shows the local police department on the line, you would think you could trust the caller. But Solomon said there are phone-spoofing apps that allow swindlers to pretend they are calling from anywhere.

The Fraud Watch Network can help prevent the spread of scams. It collects reports of fraud and scams, includes a toll-free help line (877-908-3360) and hosts a website with tips.
The network is always recruiting more volunteers to speak at civic organizations, faith communities, university campuses and other places to keep residents up to date.

"We get asked daily to come out and give presentations," Mich­alowski said.

Migdalia Cruz is the state network's first Spanish-speaking presenter. Cruz, 64, of Hartford, recalled attendees at one session at the Hispanic Senior Center in Hartford talking about how con artists were exploiting the language barrier.

"People talked about phone calls that they received and they did not completely understand what was being said, but the scammer on the other end of the phone took advantage of this situation by telling them 'It is good for you. You don't have to know English. I just need you to give me some information about you.'"

Scam artists try to appeal to the emotions of their potential victims, getting them to a point where they aren't thinking clearly, Michalowski noted. She tells residents to trust their gut and not be afraid to question authority. If they are on the phone with someone they think may be trying to deceive them, she suggests hanging up and calling back the organization that the person says they are calling from.

The network will host a tele-town hall on Thursday, April 27, at 10 a.m., explaining how to protect against ID theft, fraud and scams. Go to vekeo.com/event/aarpct-fwn/ to register.

It will also host a document shredding and electronics recycling event on Saturday, April 29, from 10 a.m. to 1 p.m. at EnviroShred in East Hartford.

For information about network events, email emichalowski@aarp.org or call 860-548-3163.

Karen Ali is a writer and editor in Waterbury, Conn.